Mitigating Point-of-Sale Security Risks
Chase Paymentech Highlights Compliance Efforts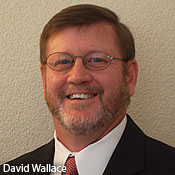 The security of the payments chain requires strategic planning and ongoing cooperation between merchants and their business partners, says David Wallace, who oversees merchant security compliance for Chase Paymentech, a merchant acquirer.
See Also: Live Webinar | Cutting Through the Hype: What Software Companies Really Need from ASPM
Compliance with security mandates, such as the Payment Card Industry Data Security Standard, cannot fall solely on the shoulders of merchants, he says. Merchant vendors and others have roles to play as well.
"As an acquirer, our success is inextricably linked to our merchants and our business partners who service them," says Wallace in an interview with BankInfoSecurity [transcript below].
"Less risk for merchants means less risk for us," he says. "We add value to our merchant relationships by playing an active role in helping reduce their risk by achieving and maintaining PCI compliance."
One of the greatest concerns in merchant security now is improperly installed or configured point-of-sale applications and devices, Wallace says, "particularly where third parties or remote-access is used."
It's a worry shared by the PCI Security Standards Council. In August, the council launched a new training program aimed at POS installers and integrators (see: PCI: new Approach to Merchant Security).
"[The program] provides training and qualification to ensure integrators and resellers have the expertise required to install and maintain applications in a secure manner," Wallace says.
"The QIR program is a direct response to what forensics investigators are seeing in the field," he adds. "It holds QIRs accountable for installing and configuring applications to facilitate their customer's PCI compliance via built-in quality assurance components."
During this interview, Wallace discusses:
Why no single product, service or best practice renders a business secure;
Why franchises and merchants in the hospitality space are often the most vulnerable;
How the new PCI POS integrators and installers program is being rolled out in a way that's easy for merchants.
Before joining Chase Paymentech, Wallace was an independent IT consultant specializing in security architecture and strategy. With 30 years of experience in the information technology industry, Wallace gained experience serving in information security management roles with companies such as NationsBank, Sabre Holdings/Travelocity, Pilgrim's Pride and Perot Systems. He holds several industry certifications, including credentials for being a Certified Information Systems Security Professional, Certified Information Security Manager and Certified Information Systems Auditor.
POS System Security
TRACY KITTEN: How is Chase Paymentech involved with this new PCI program?
DAVID WALLACE: Chase Paymentech is a Payment Card Industry Security Standard Council participating organization and has been since the council was founded. We're a charter member of the PCI-SSC board of advisors and we continue to serve in that role today, helping to educate and protect our customers in our industry. We strongly advocate merchant adoption of standards-based information security programs that include compliance with the PCI-DSS and all applicable payment brand cardholder data security program rules. We were involved in the QIR program from the outset as member of the council's taskforce, and as an acquirer we see multiple areas of value to our merchants and our industry. We see participation as a market differentiator, providing competitive advantage to QIRs who train and certify through the program, and we see the advantages associated with our merchants having access to trained and accredited professionals who can help them achieve higher degrees of protection against an increasingly opportunistic, organized and technically sophisticated criminal threat.
KITTEN: What can you tell us about the merchants that you serve and the types of programs that you oversee?
WALLACE: Chase Paymentech is a payment processing and merchant acquiring business at JPMorgan Chase and Company. We combine payment technology along with merchant advocacy, such as our involvement in the Payment Card Industry Security Standards Council, which creates quantifiable values for companies large and small. In 2011, we processed more than 24 billion transactions with a value exceeding $553 million dollars. Our legacy of innovation and vision in electronic payments has long promoted the growth of e-commerce worldwide, and we continue to fuel the success of the Internet's largest brands as the No. 1 ranked provider in the payment processor category of Internet Retailer's Top 500 Guide for the seventh consecutive year.
My team manages merchant compliance with Payment Card Industry data security standards and PCI for over 1,000 of Visa and MasterCard Level 1, 2 and 3 card-present e-commerce merchants across the U.S., Canada and Europe. We co-sponsor multiple onsite trainings for our merchants with MasterCard in the U.S. and Canada annually, as well as co-sponsoring an internal security assessor certification training program with the PCI Council. We also publish white papers, newsletter articles, update bulletins, participate in interviews and podcasts such as this one, and provide PCI awareness and education presentations to dozens of merchant forums annually. Finally, we work directly with merchants via conference call or site visit to help them develop payment and security strategies that help them achieve and maintain PCI compliance.
Acquirer Responsibility
KITTEN: How much responsibility do acquirers bear when it comes to merchant security?
WALLACE: As an acquirer, our success is inextricably linked to our merchants and our business partners who service them. Less risk for merchants means less risk for us. As such, we add value to our merchant relationships by playing an active role in helping reduce their risk by achieving and maintaining PCI compliance.
Top POS Concerns
KITTEN: What would you say are some of the top concerns that you see in POS security?
WALLACE: One of the largest concerns and one of the reoccurring themes we see in security is the large percentage of compromises occurring because of badly installed or configured applications, particularly where third parties or remote access is used, making merchants vulnerable. Seventy-six percent of breaches were a result of security vulnerabilities introduced by a third party responsible for system support development or maintenance of business environments, according to the Trustwave 2012 Global Security Report. Badly configured POS systems are a target for automated attacks launched by criminals over the Internet. The Verizon 2012 Data Breach Investigation Report says that 85 percent of the breaches that occurred in 2011 involved POS terminals and servers. Adoption of payment application data security standard applications is a big step merchants can take to improve their security posture. PA DSS-validated applications provide built-in security controls supporting PCI-DSS compliance. Security maintenance and update capability to support maintaining compliance over the long term is also incorporated; but there's no benefit if they're not properly installed and maintained.
Small businesses are especially vulnerable to this. They have the least technology and security expertise, and that combination of a relatively low knowledge level and escalated risk means that data compromises are occurring more frequently among smaller merchants. They're an easier target. High on that list are franchises and hospitality industries. Common payments and technology infrastructures across locations mean that if a breach is identified, it can be exploited over and over. These locations usually have robust connectivity between the locations as well, which means that once a vulnerability is found, the preexisting connectivity can be used to jump from location to location to location exploiting that breach.
Qualified Installers
KITTEN: Does this program differentiate qualified installers and value-added resellers from others connected to the payments chain?
WALLACE: Yes. It provides training and qualification to ensure integrators and resellers have the expertise required to install and maintain applications in a secure manner. The QIR program is a direct response to what forensics investigators are seeing in the field, as I noted above from the Trustwave and Verizon security reports. It holds QIRs accountable for installing and configuring applications to facilitate their customer's PCI compliance via built-in quality assurance components. The QIRs receive annual re-certification training during their requalification process to keep their skills current, and they're also included on the PCI Security Standards Council site listing, which is a distinct marketing advantage for them and a differentiator from their competitors.
KITTEN: Can you talk about positive results that you've seen so far related to the program?
WALLACE: Initially, we see the QIR certification as a differentiator. It indicates the exceptional level of service with which merchants should be expected to be provided. It provides merchants with a clear choice in partnering with providers who are as committed to their data security as they are. Beyond that, it's hard to say with the program so recently announced. The current goals are to grow awareness and drive adoption to ensure merchants and integrators realize the promise of those benefits.
Areas for Improvement
KITTEN: With that understanding in mind, have you identified any areas where you think the program could be improved?
WALLACE: As we've said, this is a new program. The industry is giving it the best possible start, based on feedback from market stakeholders. We know from our experience with the PCI SSC's other standards and programs there will be growing pains and opportunities for improvement. That's why the council builds feedback and lifecycle management into all their programs, and those are being leveraged going forward. As the program is implemented, Chase Paymentech will provide feedback to the council on our experience, as well as relaying feedback from our industry stakeholders, including suggestions for improvement. We know the council will be counting on all the other industry stakeholders to do the same.
Other Group Interest
KITTEN: What other organizations or groups should take interest in this program?
WALLACE: There are probably four groups who are absolutely directly affected by this. Certainly, [there are] the merchants, who are provided with vetted resources for installation and maintenance services. They can confirm their provider is trained and certified to support their PCI compliance efforts, and they can come away with an improved security posture and reduced risk of a cardholder security breach. The integrators and resellers, and third parties, as I mentioned, can add professional certifications in an industry-wide recognized certification to their credentials, and receive marketing exposure through the listing on the PCI SSC website.
Acquirers absolutely benefit from this by helping their merchants access these accredited professionals who can assist in securing their data and ultimately improve their business practices. Vendors as well can assure that the integrators and resellers of their applications are qualified and understand how PA DSS-validated payment applications should be installed in the field.
Common PCI Compliance Misconceptions
KITTEN: What would you say are the most common misconceptions merchants have when it comes to PCI compliance and POS security are concerned?
WALLACE: There are a number of misconceptions. But, certainly, the main misconception is that purchasing a PA DSS-validated application and using it is all that needs to be done. These merchants many times have used an installer before and feel comfortable that installer knows what he's doing. I've heard, "I'm an e-commerce merchant. Payment application security isn't really my problem. It doesn't apply to me." I've heard, "We have a firewall. Compromises can't happen because the hackers can't get past it." There's also the ongoing perception in the world today that systems, applications and products are inherently secure or inherently insecure, and that's simply not the case.
QIR Program
KITTEN: How does this QIR program address some of those common merchant misconceptions?
WALLACE: I performed my first security investigation in 1984, and the most common question I've been asked since that time is, "Is this or that particular product or service secure?" I wish that security were a single thing that was as simple as off or on. Security is comprised of many things. It's a comprehensive set of overlapping controls that provide defense in depth, and protection against the failure of any one control or another at some point in time. There's no single product, service or best practice that renders a business secure.
For example, using a PA DSS-validated application is an important part of a merchant's overall PCI compliance program; but it does not, in and of itself, make a merchant PCI compliant or secure. But PA DSS-validated applications are good things, very good things. They have been professionally assessed and confirmed to contain the PCI-DSS controls required to protect cardholder data at the point of payment. But if those controls are improperly configured or not enabled, they provide no protection. A QIR is trained to ensure a PA DSS-validated application is installed and configured, and, therefore, used in a PA DSS-compliant manner. PA DSS-validated payment applications run on computers and transmit data over networks. There are many PCI controls beyond PA DSS controls that apply to computers and networks. A QIR is also trained to identify these controls, determine if they're missing, and make the merchant aware of other vulnerabilities that may exist beyond his application. Applications have to be implemented, integrated, serviced and maintained according to PCI-DSS and PA DSS. The PCI-DSS, PA DSS and QIR programs are all complimentary programs to ensure that happens without introducing additional risks into the merchant's environment.
KITTEN: How do quality-assurance checks and balances introduced by this new program help to improve payment card security?
WALLACE: The program includes an implementation statement comprised of a checklist of activities the QIR completes during the installation of an application, providing a record both for the QIR and the merchant of steps taken to ensure the application has been installed securely. It's an opportunity for the QIR to record any risks to PCI-DSS compliance they wish to make their customer aware of. You start with a checklist.
Next, you have the feedback loop for merchants. They can provide feedback on their QIR installations using a form on the PCI website using a rating scale from one to five. The merchant scores the installer's performance and they may also provide comments as necessary. Finally, PCI SSC-accredited qualified security assessors evaluate the quality of a QIR installation where they're assessing a customer for PCI compliance whose application was installed and configured by a QIR. This provides a second independent review of the QIR's work by an objective set of trained eyes.
Future Opportunities
KITTEN: What opportunities do you see for this program, where communication, collaboration and a broader understanding of PCI standards across the industry is concerned?
WALLACE: Security is defense in depth, and it's clear that merchants can't rely just on technology for security. They need to build security programs that address people and processes, too. In this program, the QIR program is all about improving the people who will be involved in merchant security. Certainly, the PCI-SSC member brands - Visa, MasterCard, American Express, Discover and JCB - will work to drive awareness and adoption of the program as well. Payment security is ultimately a shared responsibility. The QIR program is another tool in the payment card industry's toolbox to facilitate improved security across all of our stakeholders.