Endpoint Security , Governance & Risk Management , IT Risk Management
McAfee to Sell Enterprise Unit for $4 Billion
Company Will Then Focus on Its Consumer Business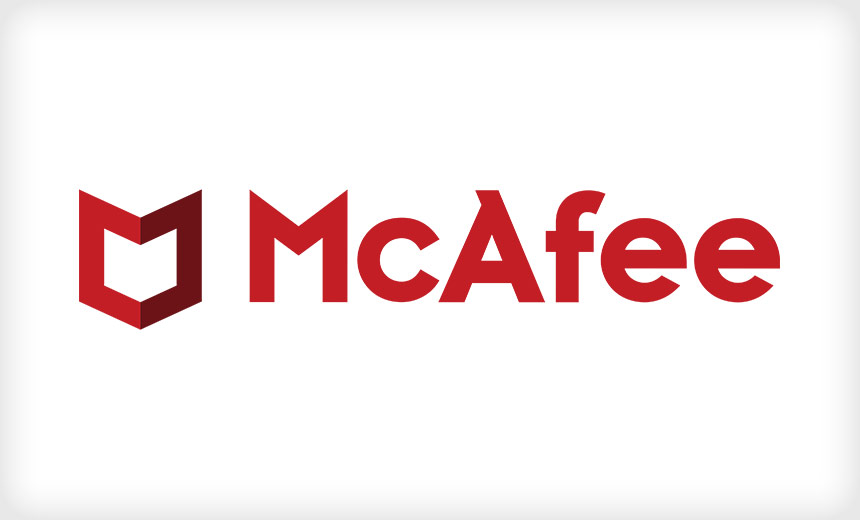 The cybersecurity firm McAfee Corp. has announced it will sell its enterprise business unit to the private equity firm Symphony Technology Group for $4 billion cash and then focus solely on its consumer business.
See Also: JavaScript and Blockchain: Technologies You Can't Ignore
The transaction with STG, which already owns RSA, is expected to close at the end of 2021, McAfee says.
"We believe this transaction is compelling on several fronts, as it will unleash our consumer business as our singular focus going forward while unlocking the value of our enterprise business at a very attractive valuation," McAfee President and CEO Peter Leav said Monday on a conference call with analysts.
About $1 billion of the sale's proceeds will be used to pay down debt. McAfee Class A shareholders will receive a $4.50 per share one-time payout, McAfee CFO Venkat Bhamidipati said.
The Numbers
In 2020, net revenue for McAfee's consumer business grew 20%, and the company added 2.8 million new consumer subscribers for a total of 18 million, McAfee reported.
McAfee's enterprise unit generated about $1.4 billion in revenue in 2020, with the consumer segment pulling in about $1.6 billion, according to the company's 10-K Security and Exchange Commission report filed on March 1.
"We believe that our pure-play consumer cybersecurity business can continue to grow revenue in double digits with consistent marketing improvements," Leav said.
Bhamidipati said about 4,600 McAfee workers, out of 6,900 currently on staff, would move to the new enterprise business under STG.
Commenting on the deal, Paul Webber, senior research director at Gartner, notes: "The decision to retain the [consumer] part of the business could be explained by the comparatively good performance of the consumer business coupled with the fact that, going forward, these solutions do not require the significant investment, development and customer migration activities that the enterprise products and services do."
On the other hand, Webber says, STG has a great deal of potential upside in acquiring McAfee's enterprise business because that unit has a number of large corporate customers.
Latest in Series of Acquisitions
Earlier, Symphony Technology Group purchased two other cybersecurity companies.
It acquired RSA in September 2020 from Dell Technologies in a $2.1 billion deal that also involved other investors, including the Ontario Teachers' Pension Plan Board and AlpInvest Partners. STG set up RSA to operate as an independent company.
In April 2019, STG took a majority stake in the cyber risk management company RedSeal. The financial details were not released.
Similar to Symantec Deal
Frank Dickson, program vice president, security and trust at the market intelligence firm IDC, says the McAfee deal is similar to when Symantec sold its enterprise business to chipmaker Broadcom in 2019. Broadcom then turned around in January 2020 and sold off the enterprise business to Accenture (see: Accenture to Buy Former Symantec Services Unit From Broadcom).
"Separating the company into two parts unlocks value that private equity realizes in short gains," he says.
"Broadcom has made good on its promise to investors to deliver a profit on the acquisition of Symantec's enterprise security business," Webber says. "STG will do well to carefully observe the moves and fortunes of Symantec and the leading XDR exponents as it establishes the forward strategy for its new acquisition from McAfee."
Meanwhile, John McAfee Indicted
McAfee was founded in 1987 by John McAfee under the name McAfee Associates. He left the firm in 1994.
Last week, federal prosecutors announced the indictment of McAfee for allegedly using his vast social media following to run cryptocurrency pump-and-dump schemes as well as touting virtual currencies without revealing he had a stake in them (see: John McAfee Charged With Cryptocurrency Fraud).