Massive Health Insurance Fraud Alleged
Armenian-American Crime Ring Targeted in Medicare Case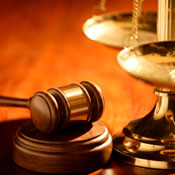 Federal authorities have charged 44 alleged members and associates of an Armenian-American organized crime enterprise in connection with two massive health insurance fraud schemes.

In addition to a $100 million scheme to defraud Medicare -- the largest single Medicare fraud case -- members of the crime ring also were charged in connection with a separate scheme to defraud private health insurers in the New York area, federal authorities say.

The Medicare indictment alleges defendants operated at least 118 bogus medical clinics in 25 states that submitted the fraudulent claims.

"There were no real medical clinics behind the fraudulent billings, just stolen doctors' identities," says Janice Fedarcyk, FBI assistant director-in-charge. "There were no colluding patients signing in at clinics for unneeded treatments, just stolen patient identities."
Health Insurance Fraud Indictment
A racketeering indictment charges 28 defendants with health insurance fraud and other crimes, including money laundering and identity theft, connected to the operation of an Armenian-American organized crime ring referred to as the Mirzoyan-Terdjanian Organization.

Among the defendants is Armen Kazarian, who is alleged to be a "Vor," a member of a select group of high-level criminals from Russia and the countries that had been part of the former Soviet Union, including Armenia. This is the first time a Vor has ever been charged and arrested for federal racketeering crimes, authorities say.

The organization stole the identities of doctors and filed applications to bill Medicare in their names, often providing a clinic address on the application that was, in fact, the location of a mailbox, according to the indictment. The organization then obtained the stolen identities of thousands of Medicare beneficiaries, including the identities of about 2,900 patients treated at the Orange Regional Medical Center in Orange County, N.Y.

Although Medicare shut down the phony clinics after several months, it had already paid more that $35 million of the $100 million in fraudulent claims submitted, federal authorities say.
Second Health Insurance Fraud Case
Members of the organized crime ring also are charged with operating a multi-million dollar scheme to defraud health insurance companies in the New York area by submitting claims for medically unnecessary treatments.

At least two members of the organization carried out a widespread and sophisticated health insurance fraud for at least a decade, authorities say. They allegedly bribed a hospital employee to steal the names of patients. The organizers then recruited these patients, sometimes by posing as a hospital referral service that helps accident victims.

In some cases, defendants allegedly staged auto accidents to generate fake patients who would then undergo unnecessary and expensive treatments that would be billed and reimbursed. An attorney as well as several physicians were among the 18 individuals charged in connection with this scheme.