Malware: How to Prioritize the Alerts
Insights on Identifying the Real Threats of Emerging Viruses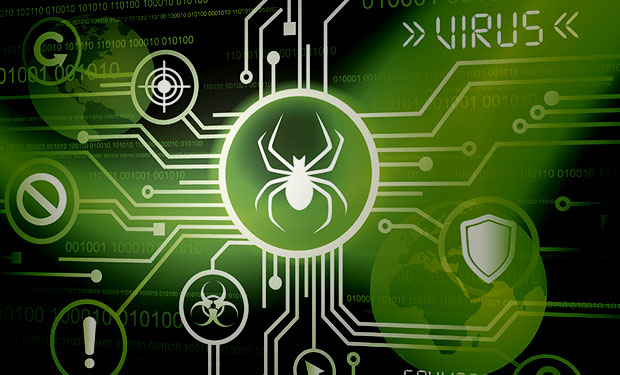 In late May, online security firm Trusteer, an IBM company, raised alarms about a new online banking Trojan it calls Zberp. According to Trusteer, more than 450 global banking institutions in the U.S., the United Kingdom and Australia have been targeted by this malware strain, which combines features from Zeus and Carberp, two well-documented banking Trojans.
See Also: Live Webinar | A Buyers' Guide: What to Consider When Assessing a CASB
Just days earlier, global cyber-intelligence firm IntelCrawler warned of new point-of-sale malware known as Nemanja, which had reportedly infected retailers in nearly 40 countries.
And news about recent evolutions in the mobile malware strain known as Svpeng also has caused concern. In May, Svpeng was found to have evolved from merely a banking Trojan to a malware strain equipped with a dual ransomware feature (see New Ransomware Targets Mobile).
But with so many alerts about new and emerging malware strains and attacks, how should banking institutions respond? It's a growing challenge for information and security risk officers because one of the keys to mitigating cyber-risks is differentiating new threats from older ones.
What's Real?
While banking institutions have to take all emerging threats seriously, they should take most alerts issued by security vendors in stride, says financial fraud expert Tom Wills, director of Ontrack Advisory, a consulting firm focused on payments innovations.
"It's mostly hype," he says. "Every time a new threat shows up in the media, this is the first filter I run. More often than not, there's a vendor or two behind all the excitement."
The influx of warnings from security firms about new malware strains has bred unnecessary concern for some banking institutions, says Andreas Baumhof, chief technology officer at malware research firm ThreatMetrix. In most cases, existing detection systems will raise flags, even when new variants of malware are detected on a network or believed to have infected an end-user's device, he says.
Pointing to the most recent announcement about Zberp, Baumhof says banks and credit unions should not rush out to invest in new detection and defensive technologies.
"There is nothing new for this Trojan," he says. Most banks' and credit unions' existing online defenses are equipped to detect Zberp and other Zeus variants, he contends.
Advice for Banking Institutions
Analysts recommend banking institutions maintain ongoing dialogues with their core service providers and vendors about the latest threats, and ensure they adequately vet new providers and vendors before signing on for service.
Among their other top recommendations:
Understand how existing detection and threat-mitigation solutions are equipped to defend the network. "There is no 100 percent solution, but banks need to understand their exposure and current capabilities before they rush to react," to alerts about new attacks, says Al Pascual, who heads up the fraud and security practice for consultancy Javelin Strategy & Research.
Put the onus on service providers and security vendors to send out notifications of possible risks, says Shirley Inscoe, a financial fraud expert and analyst for consultancy Aite.
Always get second and third opinions before revamping a system or solution. "Always get multiple bids, research the suppliers with independent parties, such as industry analysts and vendor-neutral consultants, and check with peers," Ontrack's Wills says.
Ensure the IT and security teams have strategies in place for comprehensive risk assessments. "Refresh it [the risk assessment] at least once or twice a year to keep it current - the more often, the better," Wills says. "That way, you can make sure that any solution you buy makes sense in the context of your own company's unique threat and vulnerability landscape, and not some generic landscape. It's quite easy to buy security products that you don't really need."
Challenge for Vendors
Most reports of new malware strains originate from the research conducted by security vendors, says Stephen Cobb, a senior researcher at security firm ESET. That's because vendors need to analyze the malware to ensure their products can be tweaked, if necessary, to address any emerging risks, he says.
"Serious security researchers strive to be objective and have no desire to 'hype' or exaggerate the problem," Cobb says. "In many cases, the criminals succeed due to poor implementation and gaps in system management."
In the case of Zberp, Cobb says most vendors' existing anti-malware solutions are equipped to detect it, like most Zeus variants.
"Zeus is a nasty thing, for sure, and malware authors always tweak to add functionality and evade detection," he says. "But it looks like most folks detect it."
Trusteer researcher Dana Tamir, who blogged about Zberp's discovery on May 22 blog, says the alerts about Zberp should be taken seriously. "These malware attacks are not hype," she says, in response to critics' reviews. "They are real and are being detected in the wild, confirming they are a real threat to organizations."