Governance & Risk Management , Managed Detection & Response (MDR) , Network Detection & Response
M&A Update: Deloitte and Sophos Make Acquisitions
Both Firms Buy Two Cybersecurity Companies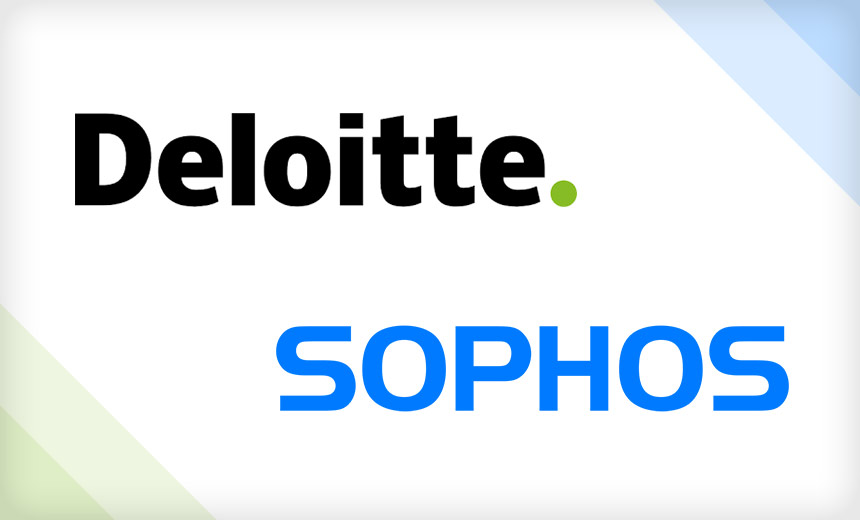 Brisk M&A activity in the cybersecurity sector continues. Among the latest moves: Deloitte and Sophos each have announced two acquisitions
See Also: Live Webinar | Cutting Through the Hype: What Software Companies Really Need from ASPM
On Monday, global consultancy Deloitte announced it closed deals to acquire the engineering and cybersecurity firm Sentek Consulting and the zero trust network access provider TransientX.
Meanwhile, Sophos recently announced the acquisitions of the network detection and response company Braintrace as well as Capsule8, which specializes in security for Linux servers.
The companies did not release financial details for any of the four deals.
Deloitte's Deals
Deloitte's acquisition of San Diego-based Sentek Consulting, a systems engineering and cybersecurity firm primarily serving the U.S. Navy, "will expand Deloitte's existing presence in San Diego, while also bolstering our current mission-focused systems engineering capabilities and cyber offerings to other military branches and federal agencies," says Mike Canning, U.S. government and public services industry leader and principal at Deloitte Consulting.
Sentek's staff will be directly absorbed into Deloitte's workforce but will retain its office in San Diego.
Meanwhile, Deloitte says Hoboken, New Jersey-based TransientX's zero trust network access technology will be embedded into its products and services to help users to adopt the "zero trust" model.
Deloitte has now completed five acquisitions in 2021. In January, the company announced the acquisition of cyber threat hunter Root9B. In June, it bought the cloud security posture management company CloudQuest Inc. and the digital risk protection company Terbium Labs.
Sophos' Moves
Sophos says that as the result of its acquisition of Salt Lake City-based Braintrace, that firm's developers, data scientists and security analysts have been added to its global managed threat response and rapid response teams.
Braintrace's network detection and response technology will help give Sophos the ability to have deep visibility into network traffic patterns, including encrypted traffic, without the need for man-in-the-middle decryption, the company says.
"The Braintrace technology will also serve as the launchpad to collect and forward third-party event data from firewalls, proxies, virtual private networks and other sources. These additional layers of visibility and event ingestion will significantly improve threat detection, threat hunting and response to suspicious activity," Sophos says.
Sophos says it acquired New York-based Capsule8 to help improve its capabilities for runtime visibility, detection and response for Linux production servers and containers covering on-premises and cloud workloads.
"The main idea behind Capsule8 is that providing enterprise-grade security for Linux systems requires deploying components that are designed specifically for that environment," says Fernando Montenegro, principal research analyst with 451 Research, which is part of S&P Global Market Intelligence. "These components are more adept at making the trade-offs between security and performance when needed, to achieve the desired levels of resilience and protection."
Other Recent M&A Activity
In other recent M&A activity, Cybereason, Rapid7 and Microsoft announced acquisitions last week designed to boost their security capabilities (see: Cybereason, Rapid7 and Microsoft Announce Acquisitions).
On July 19, Rapid 7 announced it had purchased the external threat intelligence firm IntSights Cyber Intelligence Ltd. for approximately $335 million in cash and stock.
On July 20, Cybereason reported it had purchased the Tel Aviv-based security analytics company empow. And on July 21, Microsoft announced it had acquired the cloud infrastructure entitlement management firm CloudKnox Security.