LulzSec Posts Farewell Message
Group Claimed Hacks on CIA, Senate, PBS, Gaming Sites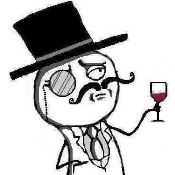 After nearly two months of being a thorn in part of the IT security community, the hacker group known as Lulz Security, or LulzSec (see LulzSec: Senate, Sony Hackers Profiled), says it's calling it quits.

In a statement issued over the weekend, LulzSec said, "Our planned 50-day cruise has expired, and we must now sail into the distance, leaving behind - we hope - inspiration, fear, denial, happiness, approval, disapproval, mockery, embarrassment, thoughtfulness, jealousy, hate, even love. If anything, we hope we had a microscopic impact on someone, somewhere. Anywhere."

LulzSec has claimed through Twitter postings and press releases that it had hacked the CIA, the Senate, PBS, Arizona law enforcement and several gaming sites, including Sony, releasing documents and personal identifiable information of employees, customers and partners. Security experts considered LulzSec a nuisance, picking off low-hanging fruit but never gaining access or releasing sensitive or classified government or trade secrets.

The announcement of LulzSec's disbandment comes within a week of the arrest of a 19-year-old British man, Ryan Leary, on charges of hacking a British law enforcement system. LulzSec in a posting said Leary had ties to the group, though it downplayed the suspect's importance to the hacking pack (see Arrest UK Teen Tied to Hacker Group).

In its release, LulzSec sought to identify with the average netizen: "Behind this jolly visage of rainbows and top hats, we are people. People with a preference for music, a preference for food; we have varying taste in clothes and television, we are just like you."

Yet, it said it truly believes in the anti-security movement, hoping others would continue its work "to stomp our common oppressors and imbue ourselves with the power and freedom we deserve."