Governance & Risk Management , Incident & Breach Response , Managed Detection & Response (MDR)
Lenovo Website Hijacked
Lizard Squad Takes Credit, Says It Has Stolen E-Mails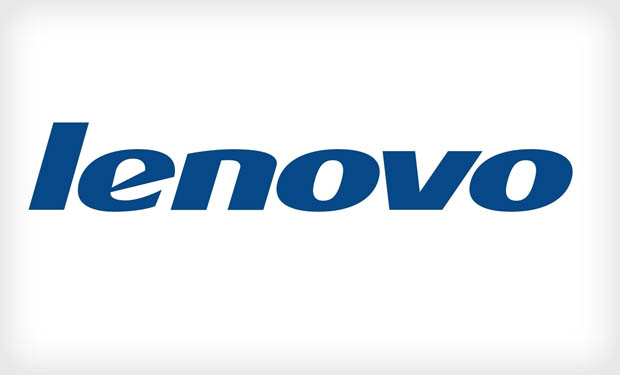 The website of Lenovo.com, the world's largest PC manufacturer, was hacked on Feb. 25 and visitors directed to an attacker-controlled page. The hacking group Lizard Squad, which has claimed credit for the attack via Twitter, also appears to have intercepted some Lenovo e-mails.
See Also: Live Webinar | Generative AI: Myths, Realities and Practical Use Cases
"Lenovo has been the victim of a cyber-attack," spokeswoman Wendy Fung told Information Security Media Group on Feb. 26. "One effect of this attack was to redirect traffic from the Lenovo website. We are also actively investigating other aspects. We are responding and have already restored certain functionality to our public-facing website.
"We regret any inconvenience that our users may have if they are not able to access parts of our site at this time," Fung added. "We are actively reviewing our network security and will take appropriate steps to bolster our site and to protect the integrity of our users' information and experience. We are also working proactively with third parties to address this attack and we will provide additional information as it becomes available."
Lenovo appeared to have restored complete access to its public website by the evening of Feb. 25.
The attack follows revelations that Lenovo, in recent months, had been preinstalling Superfish, which is adware that information security experts warn could be abused by attackers to intercept consumers' communications on many of its consumer devices (see Time to Ban the 'Bloatware').
In response to those reports, Lenovo has apologized and released utilities consumers can use to expunge Superfish from their systems. Working with McAfee, Microsoft and Trend Micro, the Superfish software has also been classified as malware and targeted for removal by their anti-virus engines, which Lenovo says will remotely wipe the adware from many systems (see Lenovo Hits 'Kill Switch' on Adware).
Lizard Squad has recently claimed credit for a number of attacks, including the January disruption of the Malaysian Airline website, as well as the 2014 Christmas Day disruption of the Sony PlayStation and Microsoft Xbox Live networks.
Hacking Lenovo's DNS
The Lenovo.com website disruption began Feb. 25 at about 4 p.m. ET, with visitors to the site being redirected to another site that was labeled as being "the new and improved rebranded Lenovo website," accompanied by a slideshow of bored-looking teenagers looking at webcams, as the song "Breaking Free" - from the movie "High School Musical" - played in the background, technology publication The Verge first reported.
Current 'website' of Lenovo (http://t.co/Shm6vcKyd0) pic.twitter.com/jpblhX8cGT

" Mischa R. van Geelen (@rickgeex) February 25, 2015
"We're breaking free! Soarin', flyin', there's not a star in heaven that we can't reach!" Lizard Squad tweeted at 4:19 p.m. ET via its @LizardCircle account, referencing the lyrics from the High "School Musical" song.
Security experts say Lizard Squad appears to have hijacked the Lenovo.com website by compromising its domain registrar, Web Commerce Communications Limited - better known as Webnic.cc. The attackers were then able to alter the Lenovo.com DNS settings, ultimately transferring them to servers run by the distributed denial-of-service attack defense service CloudFlare.
"To all asking: Lenovo was NOT a CF customer; their domain was hijacked & transferred to us," CloudFlare principal security research Marc Rogers tweeted on Feb. 25. "We are working with them to restore service."
The choice of CloudFlare was no doubt an ironic move, given that Lizard Squad says its attacks are meant to advertise its own DDoS service, Lizard Stresser.
Domain Registrar Offline
Following the attack, the Webnic.cc website has been unavailable and resolving to a "service temporarily unavailable" error message. Contacted on Feb. 26, a member of the Webnic.cc customer support team, based in Kuala Lumpur, Malaysia, declined to comment on the reported attack, and whether the website outage was intentional, for example if the registrar is attempting to conduct a digital forensics investigation and remediate affected systems following the apparent hack attack.
If Lizard Squad obtained access to internal Webnic.cc systems, then it could have transferred the Lenovo.com website to any address of its choosing. Bolstering that theory, Lizard Squad has published what it claims to be an authorization key - also known as an auth code or EFF key - that it stole from Webnic.cc. Such keys are used to authorize the transfer of domains between registrars.
Lenovo E-Mail Theft?
Lizard Squad has also published two e-mails that had apparently been sent to employees at Lenovo - with a Lenovo.com e-mail address - on Feb. 25, during the time when the hacking group appeared to have been in control of the Lenovo.com DNS settings. One e-mail cited The Verge report that the Lenovo.com website had been hacked as of 4 p.m. ET, and that Lizard Squad appeared to be responsible.
Another published e-mail referred to a Lenovo Yoga laptop that was "bricked" when a customer attempted to run Lenovo's update to remove the Superfish application and root certificate that it was preinstalling on many of its consumer devices (see Lenovo Drops Superfish Adware). "FYI - the process to remove the Superfish software from the Yoga 11 has resulted in a failed device. Can we get him a new one?" the internal e-mail reads.
Lenovo's Fung declined to comment on whether those e-mails were genuine. But Lizard Squad says via Twitter: "We'll comb the Lenovo dump for more interesting things later."
Follows Google Vietnam Hack
The Lenovo website hack follows Lizard Squad claiming credit for the recent disruption of Google.com.vn, or Google Vietnam, which was reportedly also registered with Webnic.cc. For several hours on Feb. 23, visitors to that Google website were reportedly redirected to a website that showed a man taking a "selfie" in the mirror with his iPhone, underneath the words "Hacked by Lizard Squad," The Wall Street Journal reports.
Google says that its systems were not breached by the attack, and said its domain name registrar was responsible. "For a short period today, some people had trouble connecting to google.com.vn, or were being directed to a different website," a Google spokesman told The Wall Street Journal. "We've been in contact with the organization responsible for managing this domain name and the issue should be resolved."