Leadership Profiles: Data Scientists
Why the New Role is Growing in Importance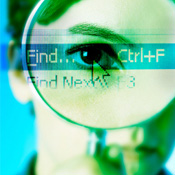 Organizations using semantics and big data tools are creating a new position called data scientist to help uncover fraud and identify undetected vulnerabilities.
See Also: Live Webinar | Generative AI: Myths, Realities and Practical Use Cases
This emerging role focuses on applying scientific analysis and security intelligence to large data sets to support critical business decisions.
"Our role is relatively new and has evolved from a statistician's job," says Aaron Caldiero, a senior data scientist at Zions BankCorporation. "The biggest impact is technologies like big data, which helps us catch things before a customer calls and says, 'money has disappeared from my bank account.'"
With huge amounts of data flowing through an infrastructure, organizations are looking for ways to integrate the information and make sense of it. A data scientist's main duties involve:
Collecting and integrating an organization's data, including log files, alerts from firewalls, updates from intrusion detection systems and traffic flow information into a single data repository;
Extracting and organizing information collected using mathematical methods to accomplish specific goals, such as identifying malware intrusions or detecting insider fraud;
Analyzing and interpreting the information by using mathematical models and intelligence; and
Formulating new theories and making predictions, such as the types of breaches that are likely to occur.
"Folks who understand algorithms, linear algebra, data structures, optimization and system architecture will best transition into this role," says Phil Neray, head of security intelligence strategy and marketing for Q1 Labs, an IBM company.
(For five tips on launching a career as a data scientist, see related story.)
Following are profiles of three data scientists who share their background, work experience, skills and potential for career growth.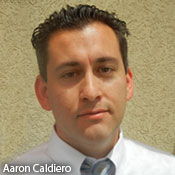 Aaron Caldiero, Senior Data Scientist, Zions BankCorporation
Three years ago, Caldiero transitioned into information security and became a data scientist. He has a background in data analysis focused on advertising and marketing.
Caldiero applies the scientific method to identify patterns in data and discover new ways to improve processes and detect malware or other vulnerabilities. For example, he analyzes how customers' devices get infected with malware, reviews their computing habits and identifies common patterns dealing with malware intrusions.
Big data plays an instrumental role in helping Caldiero to be proactive and react more quickly to incidents.
"Earlier, querying a bunch of records together would take days to get a response back," he says. "Now with big data tools, we can query 100 million records and get results in 30 minutes, making the discovery process much faster."
Skills: Caldiero largely uses his statistical background and such skills as algorithms and optimization to conduct analyses and discover new patterns in the massive amounts of data collected by the company.
Career Growth: He envisions his role escalating to a chief data officer's position. "Today our role is a sub- function of IT or information security and is somewhat tactical," Caldiero says. "In the future, chief data officers will play a strategic change expert role in pushing collaboration, integration and new business trends within the organization."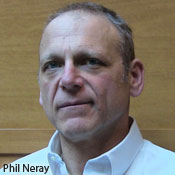 Phil Neray, Head of Security Intelligence Strategy, Q1 Labs
Neray has 25 years of experience in marketing technologies as well as expertise in database security. He has largely worked for companies that specialize in providing database security and intelligence services.
At Q1 Labs, Neray help clients use security intelligence to analyze structured and unstructured data for more visibility into their IT environments.
"The idea is you get all this data together and, using statistical methods and various other mathematical approaches, find ways to analyze the data and extract intelligence from it," he says.
For example, combining a bank's account takeover data with other data types, such as network traffic, helps data scientists to investigate patterns and identify vulnerabilities.
Security intelligence is becoming a key focus for the data scientist, Neray says, because of organizations' increasing vulnerability to breaches.
"The biggest change is that we are now able to continuously monitor what is happening in our environment and stop breaches before they occur," he says.
Skills: As a data scientist, Neray understands how to apply mathematical concepts, such as correlation, regression and build architecture, to efficiently analyze data. He focuses on understanding parallel distributed computing and data structures used to perform large-scale analysis.
Career Growth: Neray says demand for data scientists is growing among financial services and consumer marketing companies. "People want to analyze lots of unstructured data, like tweets and Facebook postings, to look at trends in terms of what people are saying about their organization," he says. "I see myself getting busier in helping people protect their crown jewels."
David Saul, Chief Scientist, State Street Corp.
Saul says the chief scientist position is a natural evolution from his prior role as chief architect and chief information security officer with the financial institution. State Street created this role a year ago to encourage technical innovation in their product and service offerings.
Saul uses semantics, big data and other newer technologies to analyze data.
"So rather than [focus on] just the numbers themselves, now we focus on valuable information in the data," he says. "Where has the data come from? Who has the ability to access the data? And what calculations have taken place against them?"
Saul's role involves working closely with technology and business leaders to encourage innovation in the data space. For example, Saul looks at different data sets to determine whether any information aggregated differently can help to improve the bank's risk calculations for a particular product or geography.
This intelligent risk analysis further enables business leaders to quickly launch new products in the market targeting specific geographic regions and customers.
"I largely play the matchmaker's role," Saul says. "I connect business opportunities with what I see going on in the technology space."
Skills: Saul uses his data architecture skills and knowledge of semantics to create more meaning and relationship with the data.
When data travels along with its meaning, it is easier to do intelligent risk analysis and make critical business decisions in a shorter period of time, Saul says.
Career Growth: He predicts that data scientists eventually will be involved in every product development process. "This is a new career path for database architects, one that can deliver a lot of benefits and meaning to customers," he says. "I really enjoy what I do; I tell people I have the best job in the company."