Governance & Risk Management , Privacy , Standards, Regulations & Compliance
Justice Department Sues Snowden Over Memoir
Suit Seeks to Collect Book Profits Based on Alleged Violation of Nondisclosure Agreement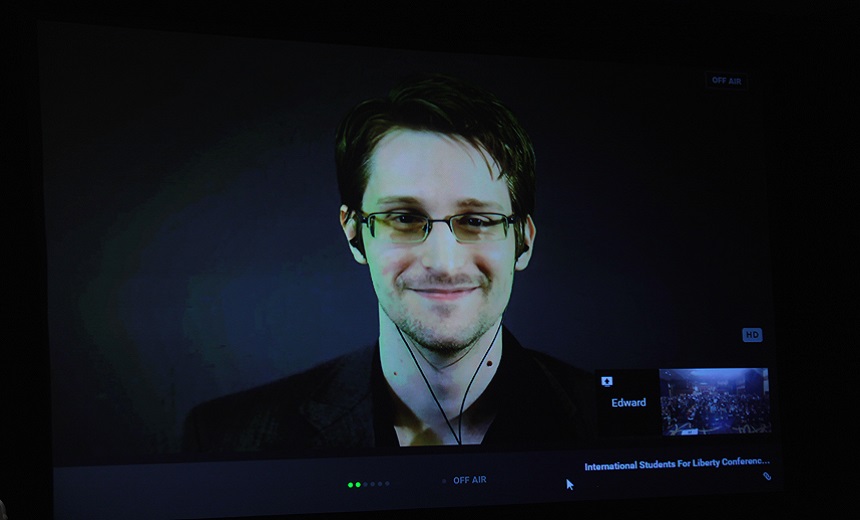 The U.S. Justice Department has sued Edward Snowden over his new memoir, "Permanent Record," claiming that the former NSA contractor violated a nondisclosure agreement he signed when he worked for the government before becoming the world's best-known whistleblower.
See Also: JavaScript and Blockchain: Technologies You Can't Ignore
In the lawsuit, which the Justice Department filed Tuesday, prosecutors claim that Snowden and his publisher did not submit his book to the CIA or the National Security Agency for review before it was published. As a result, the government believes it can collect all the proceeds from sales of the memoir because Snowden violated his nondisclosure agreement (see: Life After Snowden: US Still Lacks Whistleblowing Rules).
"Edward Snowden has violated an obligation he undertook to the United States when he signed agreements as part of his employment by the CIA and as an NSA contractor," says Assistant Attorney General Jody Hunt of the Justice Department's Civil Division.
On Tuesday, the memoir hit No. 1 on Amazon's best-seller list.
Precedent Cited
In its lawsuit, the Justice Department cites a 1980 U.S. Supreme Court case, Snepp v. United States, where the justices ruled that former CIA agents needed to submit their post-career works to the agency to ensure that they were not disclosing classified information.
The Justice Department notes that its new civil case is separate from any criminal charges that Snowden may face. The lawsuit also names the publisher, Macmillan Publishers, as a co-defendant.
After the lawsuit was filed Tuesday, Ben Wizner, the director of the American Civil Liberties Union's Speech, Privacy, and Technology Project, noted that his organization and others are already challenging the constitutionality of the nondisclosure agreement, as well as intelligence agency review process.
Wizner, who also serves as an attorney for Snowden, says that the memoir is based on facts already published by numerous publications following Snowden's disclosures in 2013.
"Had Mr. Snowden believed that the government would review his book in good faith, he would have submitted it for review," Wizner says. "But the government continues to insist that facts that are known and discussed throughout the world are still somehow classified."
A Controversial Figure
Snowden's book is billed as a chronicle of his decision to bring "big data" U.S. surveillance programs to light by leaking NSA documents.
Some say Snowden provided a valuable warning against the dangers of mass surveillance by the U.S. and its allies, while others view him as a traitor - the ultimate insider threat (see: House Passes Bill to Tighten DHS Insider Threat Defenses).