Governance & Risk Management , Insider Threat
Judge: Government Can Collect Royalties From Snowden Memoir
Court Rules That Former NSA Contractor Violated Nondisclosure Agreement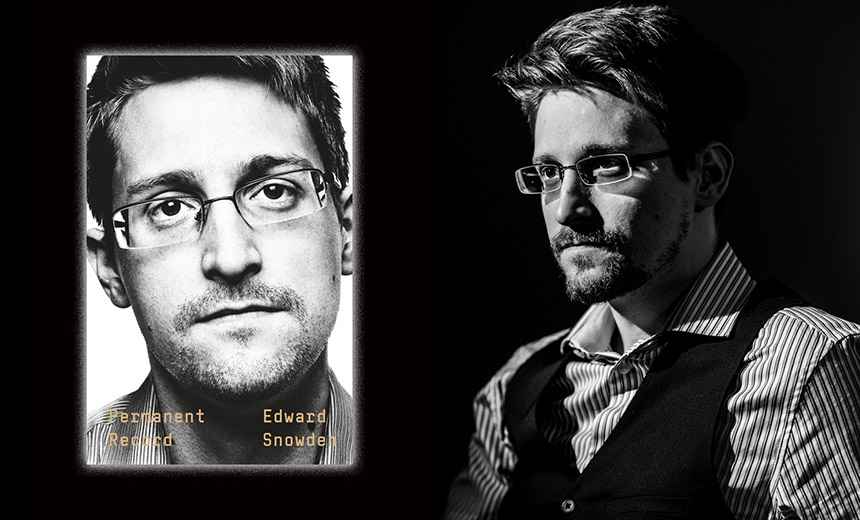 A federal judge ruled this week that the U.S. government is entitled to proceeds from Edward Snowden's memoir and his paid speeches because he did not submit his materials to his former federal employers for review before publishing.
See Also: 57 Tips to Secure Your Organization
The ruling comes after the U.S. Justice Department filed a lawsuit against Snowden and his publisher in September over the publication of his memoir, "Permanent Record," claiming that the former National Security Agency contractor violated a nondisclosure agreement he signed when he worked for the government before becoming the world's most recognizable whistleblower (see: Justice Department Sues Snowden Over Memoir).
Upon its release in September, "Permanent Record" became a best seller on Amazon. The book chronicles Snowden's decision to bring "big data" U.S. surveillance programs to light by leaking NSA documents to the news media in 2013. Since the publication of those documents, Snowden has lived in Moscow after Russia offered him asylum.
In Tuesday's ruling, U.S. District Court Judge Liam O'Grady found that Snowden broke his nondisclosure agreements when he did not submit his book to the CIA or the NSA for review before it was published.
"Snowden's publication of 'Permanent Record' without prior submission for prepublication review breached the CIA and NSA Secrecy agreement and the attendant fiduciary duties set forth in those agreements," the judge wrote.
Questioning Content
In filing its lawsuit against Snowden, the Justice Department relied on a 1980 U.S. Supreme Court case, Snepp v. United States, in which the justices ruled that former CIA agents needed to submit their post-career works to the agency to ensure that they were not disclosing classified information.
The federal lawsuit has also named Macmillan, the book's publisher as a co-defendant. The Justice Department argued that this was necessary to dissuade the publisher from paying the royalties to Snowden.
The government also argued that the civil case against Snowden is separate from any criminal charges that he may face.
Snowden's legal team argued that the intelligence agencies that he worked for would not review his writing in a fair or timely fashion. They also argued the Justice Department wanted to stall his only sources of income - book royalties and paid speeches.
In the ruling, O'Grady found that Snowden violated his nondisclosure agreements several times, both with publishing a book that relied on classified information as well as in several speeches.
In a reference to several paid speeches, the judge noted: "Snowden caused to be displayed and discussed, among other things, at least one slide which was marked classified at the Top Secret level, and other intelligence-related activities of the CIA and NSA. He never submitted any materials or slides to the CIA or NSA for prepublication review, and never received written authority to make his public remarks or publish his slides."
The ruling did not determine how much of the book's and speeches' proceeds the government can collect. And it's not clear how the money would be collected.
One of Snowden's lawyers, Brett Max Kaufman, told the New York Times that the ruling is "improper government censorship." He added that the government would not review the content of his client's book in "good faith." It's not clear if Snowden's team plans to appeal.
Fallout From Disclosures
Snowden remains a controversial figure in security circles.
Some say Snowden provided a valuable warning against the dangers of mass surveillance by the U.S. and its allies, while others view him as a traitor - the ultimate insider threat (see: House Passes Bill to Tighten DHS Insider Threat Defenses).
In 2015, Congress ended the NSA's ability to collect logs of American's phone records, which was one of the main disclosures in Snowden's leaks to the media. The New York Times reports that the Trump administration is asking Congress to authorize a different surveillance program.