ISMG Debuts Breach, Risk Newsletters
Weekly Mailings Offer Latest News and Analysis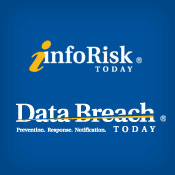 Information Security Media Group announces the launch of two new weekly newsletter tracks representing its DataBreachToday and InfoRiskToday media sites.

See Also: EMA Zero Trust Networking Research Summary

These weekly mailings, launching March 28 and 29, will provide subscribers with the most up-to-date content from ISMG's editorial staff, including news articles, interviews with top thought-leaders in the industry and blogs on the topics that matter most to information security practitioners today.

DataBreachToday, which debuted in December, provides news, insights and education on data breach prevention, response and notification. With high-profile data breaches affecting more organizations and industries than ever before, DataBreachToday offers the insight and views to help organizations focus on their breach mitigation efforts.

InfoRiskToday, also launched in December, examines information security, risk management, fraud and compliance concerns that affect senior leaders in all organizations and industry sectors.

These new e-news tracks are in addition to the daily newsletters issued by ISMG's BankInfoSecurity, CUInfoSecurity, GovInfoSecurity and HealthcareInfoSecurity sites, as well as the monthly track currently offered by CareersInfoSecurity.
How to Subscribe
To subscribe to these or any newsletter tracks, registered users to our ISMG sites can visit the "My Account" tab at the top of this webpage when they're signed in, then edit their e-mail subscription preferences.
New users who would like access to these free newsletters can sign-up by clicking "Subscribe" at the top of the screen and following the prompts.