ISMG at RSA 2014
Your Guide to Daily Activities of ISMG During Conference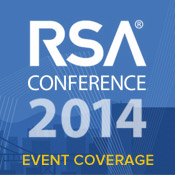 Information Security Media Group is geared up to bring you unmatched insights and analysis of all the news and events from RSA Conference 2014.
See Also: Live Discussion | Securing Business Growth: The Road to 24/7 Threat Detection and Response
ISMG will provide in-depth coverage of this year's event, bringing its largest team ever to San Francisco for the week-long conference. ISMG will provide daily updates offering insights from conference speakers, attendees and participating vendors. In its media suite, ISMG will offer exclusive presentations covering its latest research. And for the first time, ISMG will be conducting video interviews at its exhibit on the show floor.
Here's your guide to the daily activities of ISMG, the only Diamond Media Sponsor of RSA Conference 2014.
Locations
ISMG will be at two locations this year. Be sure to stop by during your time at RSA Conference to meet with the executive team and group of seasoned information security editors. ISMG will be available at:
Booth: South Hall #700
Media Suite: Mezzanine 236
Events
ISMG will be hosting and participating in a number of sessions this year. Events include:
Monday: Meet the Editors: 4:00 p.m. - 5:00 p.m., East Mezzanine Room 236: This is an opportunity to chat with ISMG editors and executive team members to learn about upcoming events and opportunities for 2014.
Tuesday: Editorial Advisers Luncheon: 12:00 p.m. - 1:00 p.m., East Mezzanine Room 236: An invitation-only gathering of the movers & shakers who serve on ISMG's Editorial Advisory Boards.
Tuesday: Anatomy of a Data Breach: What You Say (or Don't Say) Can Hurt You: 2:40 p.m. - 3:40 p.m., Moscone Center West, Room 2020: Panel features ISMG's Tom Field; Alan Brill of Kroll; Michael Bruemmer of Experian; and Ronald Raether of Faruki Ireland & Cox P.L.L., who walk through post-breach communications, detailing what to say (and what not to say), who to involve and when and how to inform customers, regulators and the media.
Wednesday: Health Information Security: The 2014 Agenda: 12:30 p.m. - 1:30 p.m., East Mezzanine Room 236: This exclusive briefing and networking reception is for healthcare information security leaders.
Wednesday: Cyber-Attacks: How to Reduce Your Risks: 4:30 p.m., East Mezzanine Room 236: This is an exclusive briefing and cocktail reception for select information security leaders - reserve your seat now.
Wednesday: Information Security as a Competitive Advantage: 6:00 p.m., inquire for details: ISMG's invitation-only dinner for senior security leaders offers the chance to exchange off-the-record insight on the topic of Security as a Competitive Advantage.
Thursday: Meet the Influencers: 12:30 p.m. - 1:30 p.m., East Mezzanine Room 236: Stop by ISMG's booth in the South Expo Hall for your chance to meet with the most influential leaders in security.
Complete Coverage
Stay tuned throughout RSA 2014 for ISMG's exclusive video interviews with thought leaders such as Gartner's Avivah Litan, Troy Leach of the PCI Security Standards Council, White House Cybersecurity Coordinator Michael Daniel and many more.
You can see ISMG's latest coverage of RSA Conference 2014 by visiting www.inforisktoday.com/rsa-conference.
Be sure to also follow ISMG on Twitter. Editors will be tweeting content throughout the week using the hashtag #RSAISMG14. Be sure to stay connected and see the latest news and insights that ISMG has to offer from the conference floor.
To download a PDF copy of the schedule, click here.
Additional Summit Insight:
Hear from more industry influencers, earn CPE credits, and network with leaders of technology at our global events. Learn more at our Fraud & Breach Prevention Events site.