(ISC)2 Expands Scholarships
$140,000 Available to Students and Faculty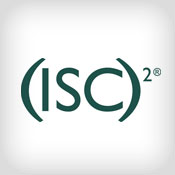 The (ISC)2 Foundation is offering more than $140,000 in grant and scholarship opportunities worldwide this year to eligible information security students and faculty.
See Also: Fireside Chat | Zero Tolerance: Controlling The Landscape Where You'll Meet Your Adversaries
The goal of these scholarships, which started in 2004, is to help build the pipeline of the next generation of cybersecurity professionals.
"The scope of our scholarships today is a little over 50 percent outside the U.S.," says Julie Peeler, (ISC)2 Foundation's executive director. "That's because the need for ethical, cybersecurity professionals is really a worldwide issue."
The expanded 2012 scholarship categories include:
Women's scholarships aimed at helping undergraduate and graduate students secure an education in information security - two scholarships totaling up to $40,000;
Undergraduate scholarships of up to $5,000;
Graduate research projects, including up to eight grants of as much as $3,000 each.
A Harold F. Tipton Memorial Scholarship to provide aspiring young information security professionals an opportunity to enter the field and dedicate their career to protecting critical information and systems. There is no defined amount allocated for this scholarship program yet; the funding will largely depend on donations.
Faculty certification exam vouchers valid for either Certified Information Systems Security Professional or Certified Secure Software Lifecycle Professional exam and, upon certification, the first year of membership dues.
The (ISC)2 Foundation evaluates applicants based on academic excellence, leadership attributes and financial need. The first 2012 application period deadline is June 29. The second 2012 scholarship application period will open in September, closing Oct. 8.
To apply, visit: The (ISC)2 Foundation scholarship page.