Governance & Risk Management , Incident & Breach Response , Managed Detection & Response (MDR)
Understanding the Hacker Mindset
Learning About Motives, Tactics Key to Mitigating Risks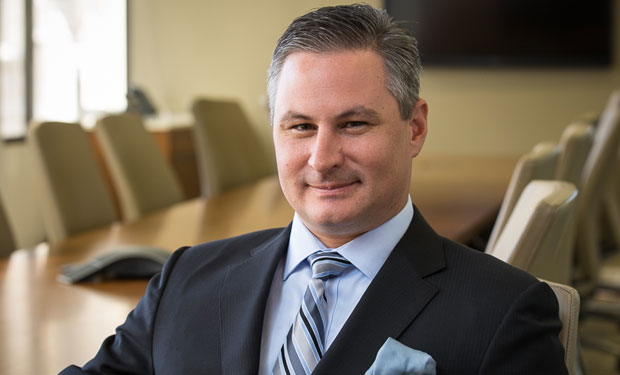 To minimize the risk of becoming a victim of a cyber-attack, financial institutions need to start by learning about potential attackers and their preferred information targets - and then pinpoint vulnerabilities that could be exploited.
That's the advice from David Pollino, senior vice president and enterprise fraud prevention officer at Bank of the West, a $69 billion institution based in California. Pollino will be a featured presenter at Information Security Media Group's Fraud Summit in Los Angeles on Feb. 24.
"You not only need to know your attacker, but also what their tactics are," Pollino says in an exclusive interview with ISMG. "[Attackers] share information among themselves, and occasionally that information will find its way back to us, so that we can learn from it and modify our tactics accordingly."
Once organizations identify what kind of information hackers have been targeting, they can more accurately pinpoint vulnerabilities that could be exploited, he explains.
Another key step, he says, is to share what they've learned with peers, law enforcement, regulators - and even those in other industries, Pollino says.
"It is important for us to have a strong external and internal intelligence practice," he says. "Once we learn things, how do we share that back to the greater community? That's a key component of intelligence."
Pollino says understanding the threat landscape, and the unique challenges it poses for an individual organization or institution, is critical.
"Being able to drive for the right outcomes involves knowing what problem you're trying to solve, or, in some cases, knowing who your enemies are and how they react," Pollino says. "For us to give the right information to both our internal stakeholders as well as external stakeholders, which include customers, law enforcement and other institutions, we really need to know what action they need to take. And that changes, based on the problem that we're trying to solve or the enemy that is attacking us."
During this interview, Pollino also discusses:
How automation is helping banking institutions more readily share information;
Why more needs to be done to expand threat intelligence sharing with other industries, such as retail and healthcare; and
How consistent customer education can help with fraud reduction.
At the upcoming ISMG Fraud Summit LA, Pollino will speak on two topics - customer education and cyberthreat intelligence.
Pollino, during a solo presentation, will review steps Bank of the West has taken to enhance cyber-awareness and customer education - a key anti-fraud measure the bank implemented in 2013, after suffering a $900,000 account takeover loss in December 2012 during a distributed-denial-of-service attack. Then, during a panel with Lance James, who heads up cyber intelligence for consultancy Deloitte & Touche, he'll explore why knowing more about the adversaries that wage cyber-attacks is so critical.
To learn more about the summit, visit the summit registration page.
Pollino has been with Bank of the West since 2011. Previously, he served as manager of online fraud prevention strategy and analytics for Wells Fargo and was the online risk officer for Washington Mutual. Pollino conducts ongoing research on cybercrime techniques.