Access Management , Anti-Phishing, DMARC , Cyberwarfare / Nation-State Attacks
Trump's Views on Russian Election Meddling: A History
Plus, Voter Data Exposed by Robocalling Company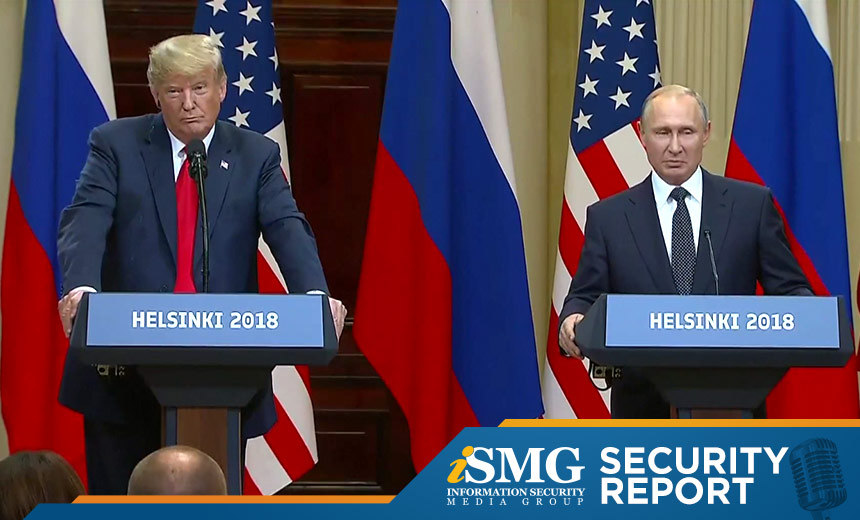 Leading the latest edition of the ISMG Security Report: Executive Editor Mathew J. Schwartz offers an analysis of President Donald Trump's changing views on election meddling.
In this report, you'll also hear (click on player beneath image to listen):
Jeremy Kirk, ISMG's managing editor, security and technology, discuss voter data being accidentally exposed by a robocalling company;
Chris Boscolo, founder and CEO of ZNO Labs and the creator of LifeID, explain the concept of self-sovereign identity.
The ISMG Security Report appears on this and other ISMG websites on Fridays. Don't miss the July 6 and July 13 editions, which respectively discuss cryptocurrency money laundering and California's groundbreaking security law.
Theme music for the ISMG Security Report is by Ithaca Audio under a Creative Commons license.