Application Security , Critical Infrastructure Security , Fraud Management & Cybercrime
Tesla Vulnerability: A Bounty Hunter's Tale
Also: An Analysis of Ransomware Trends; Book Authors Discuss Cyber Resilience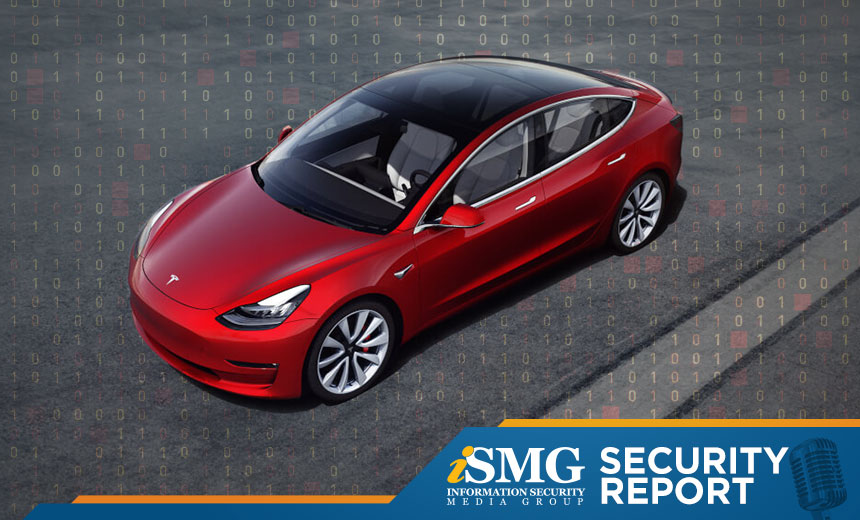 The latest edition of the ISMG Security Report describes the accidental discovery of a Tesla software vulnerability.
In this report, you'll hear (click on player beneath image to listen):
ISMG's Jeremy Kirk describe how a 19-year-old bounty hunter discovered the software bug in his Tesla;
ISMG's Mathew Schwartz analyze the very latest ransomware trends;
Former federal advisers Richard Clarke and Robert Knake, the co-authors of a new book, discuss a strategy of cyber "resilience."
The ISMG Security Report appears on this and other ISMG websites on Fridays. Don't miss the July 5 and July 12 editions, which respectively discuss the recurring debate over strong vs. weak encryption and the significance of recent General Data Protection Regulation fines.
Theme music for the ISMG Security Report is by Ithaca Audio under a Creative Commons license.