SWACHA CEO on Payments Careers
Cross-Channel Experts, Security Attorneys Have Advantage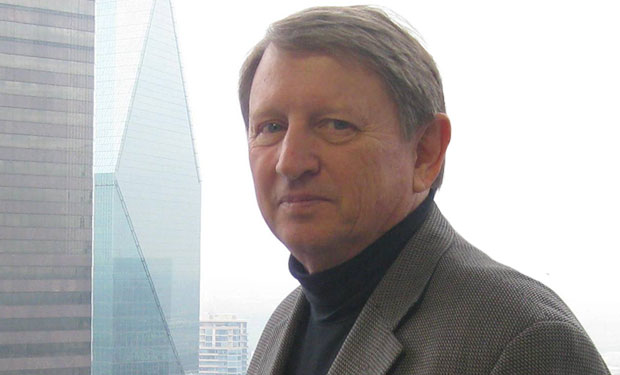 Dennis Simmons, retiring CEO of SWACHA, says new career paths are being forged for IT professionals as well as legal experts who have good understandings of cybersecurity and cross-channel fraud in the world of e-commerce.
Data breaches that result from attacks on payments processors and retailers are rapidly changing the roles of attorneys and security professionals in the payments arena, says Simmons, who for the last 18 years has dedicated his career to SWACHA - The Electronic Payments Resource, one of the largest not-for-profit electronic payments associations in the U.S.
"There is a great opportunity for folks who understand cross-channel risks," says Simmons during an interview with Information Security Media Group. "You can't just focus on one channel. You have to understand how all of those channels work together."
Having a fundamental understanding of e-commerce transactions and how payments are settled, of course, is a necessity. But payments professionals who are flexible and appreciate the security risks existing channels, such as ACH and wire, and emerging channels, such as mobile, face will be at a clear advantage when building a long-term career, Simmons stresses.
"You can be an expert in a silo, but you have to know how all pieces fit together," Simmons says. "That's because the bad guys use multiple channels."
Opportunities for Attorneys
He also points out that the uptick in public awareness of retail breaches, brought on by the widely publicized network compromises at Target Corp. and Neiman Marcus in late 2013, has provided opportunities for attorneys who understand payments and cybersecurity.
"The lawyers understand they have to know the law - and the law always lags behind technology," he explains. And those attorneys who are very knowledgeable about technology and payments systems are getting a lot of business, Simmons notes.
In the interview, Simmons also discusses:
How SWACHA, NACHA - The Electronic Payments Association - and other payment-network associations have evolved;
The top three challenges for payments professionals; and
Why an ongoing dialogue among a diverse group of stakeholders is critical to the security of the U.S. payments infrastructure.
Simmons, who is retiring from SWACHA at the end of 2014, is a recognized expert on payments system issues. He is a member of NACHA's board of directors. He also is the immediate past chairman and a current member of NACHA's Government Relations Committee, past chairman of NACHA's Electronic Check Council, past co-chair of NACHA's Risk Management Advisory Group and immediate past chair of the Payments Executives Leadership Forum. Simmons is a founding member of the board of directors for the Secure Remote Payment Council. He is the recipient of two public service awards from the Federal Bureau of Investigation and is an Accredited ACH Professional.