3rd Party Risk Management , Advanced SOC Operations / CSOC , Critical Infrastructure Security
SolarWinds Supply Chain Hack: Investigation Update
Also: Security Education in 2021; How to Retain Security Operations Center Talent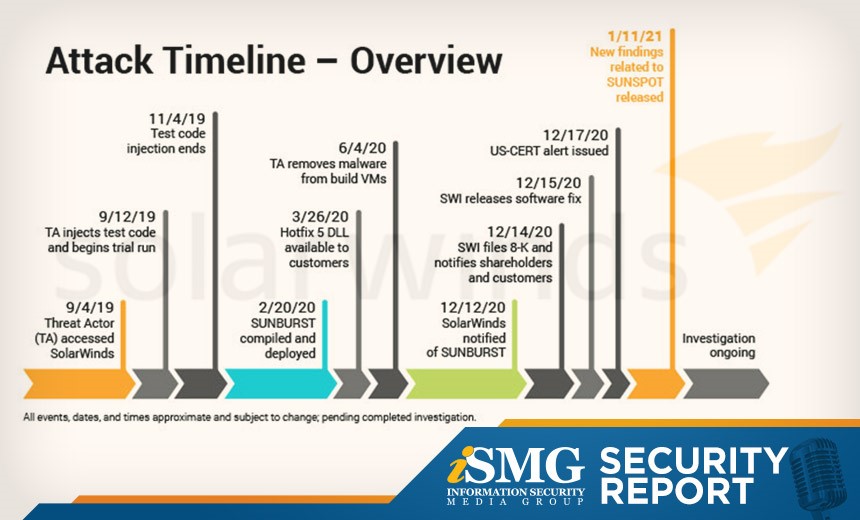 The latest edition of the ISMG Security Report describes new details emerging from the SolarWinds supply chain hack investigation.
In this report, you'll hear (click on player beneath image to listen):
ISMG's Mathew Schwartz offer an update on the SolarWinds investigation;
Art Coviello, venture partner at Rally Ventures, highlight why security education is crucial this year;
Nat Smith, senior director and analyst at Gartner, share strategies for retaining security and operations center analysts.
The ISMG Security Report appears on this and other ISMG websites on Fridays. Don't miss the Jan. 1 and Jan. 8 editions, which respectively discuss cybersecurity leadership in 2020 and SolarWinds developments.
Theme music for the ISMG Security Report is by Ithaca Audio under a Creative Commons license.