Fraud Management & Cybercrime , Next-Generation Technologies & Secure Development , Social Media
Social Media Plays Key Role in Bank Fraud
Interview with American Bankers Association's Jane Yao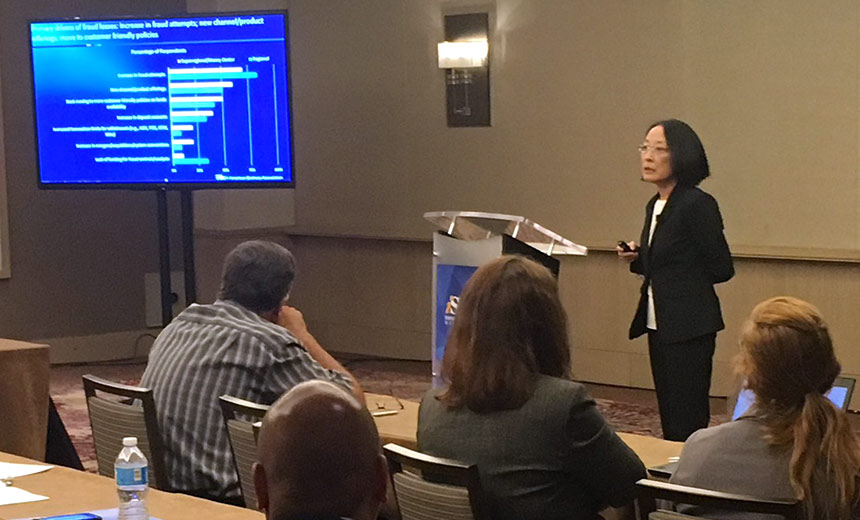 Swindlers trolling social media sites for customers' personally identifiable information play a critical role in facilitating banking fraud, says economist Jane Yao of the American Bankers Association.
"We're seeing increased activity in social media sites," Yao says of the fraudsters. "Those activities ultimately will lead to a fraudulent transaction. If we can capture that information and provide some early warning to the account side, I think that's going to be very helpful information" to battle fraud.
In the interview at Information Security Media Group's Fraud & Breach Prevention Summit in New York, Yao:
Describes how financial institutions can help call centers beat fraud;
Discusses the decrease in counterfeit fraud losses as card-not-present fraud rises; and
Explains why new technology solutions don't always result in an immediate decrease in fraud.
Yao is senior vice president, benchmarking and survey research, in the ABA's office of the chief economist. She has been with the trade association for more than 31 years. She received a Ph.D. in economics from the University of Maryland.