Governance & Risk Management , Multi-factor & Risk-based Authentication , Next-Generation Technologies & Secure Development
Simplifying and Unifying Authentication
Early Warning's Tapling on Emerging Strategies, Solutions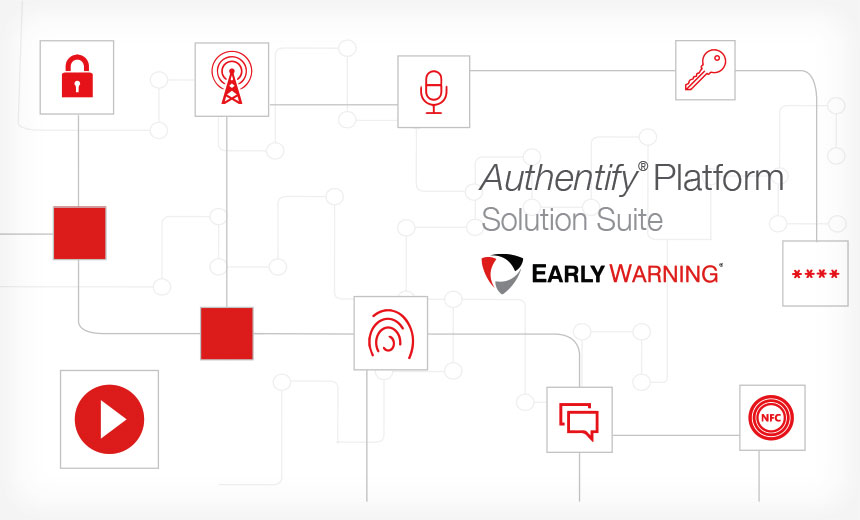 Has authentication become too complex for banking institutions? That's a legitimate concern, says Peter Tapling of Early Warning. He offers strategies to simplify and unify authentication.
"Authentication certainly has the opportunity in any given institution to become significantly too complex," says Tapling, vice president for Early Warning's Authentication Solutions. "The authentication business to date has been a series of siloed point solutions."
The end result of all these point solutions: "Today, banks have an infrastructure [made up of] many tools to authenticate a customer," Tapling says. "But if you applied all of those tools in one transaction, it would become an overly onerous process for the customer."
The key, he says, is to leverage new strategies and solutions to unify and simplify authentication.
In an interview about new authentication strategies, Tapling discusses:
Whether authentication today is too complex;
How banks can match authentication methods to types of transactions;
How to assess and meet current and future authentication needs.
Tapling is vice president for Early Warning's Authentication Solutions. He joined Early Warning in 2015, following the company's acquisition of Authentify, a firm he founded in 1999 and for which he served as CEO. In his expanded role, Tapling is responsible for leading Early Warning's Authentication Solutions product line.
Tapling serves on the Advisory Council for the Payments Innovation Alliance and the ISMG Advisory Board. He is a participant in the Identity Ecosystem Steering Group created as part of the National Strategy for Trusted Identities in Cyberspace and the Federal Reserve Secure Payments Task Force. Tapling is past co-chair of the Mobile Working Group for the NACHA Internet Council. He is a frequent speaker on the topics of authentication, risk management and identity theft. He is a co-author of the book "Mastering the Fraud Tsunami."