3rd Party Risk Management , Access Management , Application Security
RSA Conference 2021 Emphasizes 'Resilience' Theme
Also: A New Approach to Cybersecurity; Advice for Next Generation of CISOs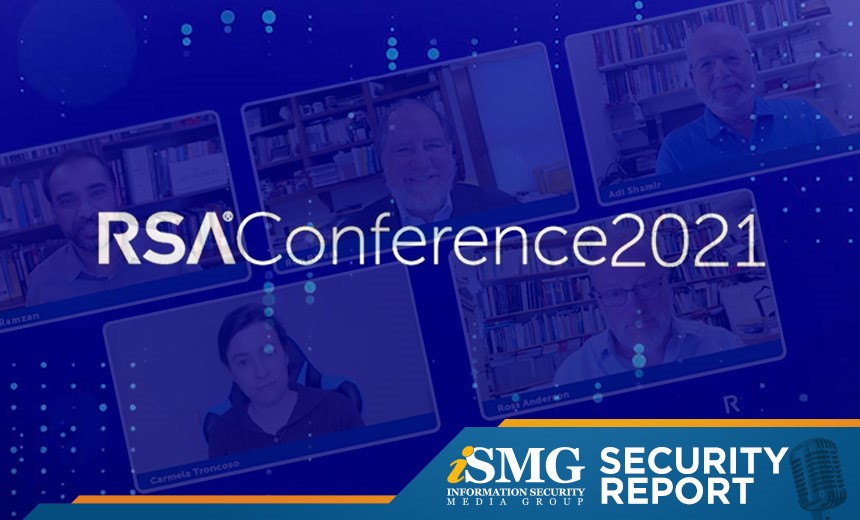 The latest edition of the ISMG Security Report features highlights from RSA Conference 2021.
In this report, you'll hear (click on player beneath image to listen):
ISMG's Mathew Schwartz discuss the conference's resiliency theme;
Former RSA CEO Art Coviello emphasize why a new approach to cybersecurity is needed to tackle today's threats;
Former CISO of the World Economic Forum, Treols Oerting, offer advice for the next generation of CISOs.
The ISMG Security Report appears on this and other ISMG websites on Fridays. Don't miss the May 7 and May 14 editions, which respectively discuss whether courts can trust evidence collected by Cellebrite's mobile device forensic tools and the Colonial Pipeline ransomware attack.
Theme music for the ISMG Security Report is by Ithaca Audio under a Creative Commons license.