Governance & Risk Management , Next-Generation Technologies & Secure Development
RSA 2017: Voices of InfoSec Thought Leaders
Insights on Emerging Technologies, Government Action and More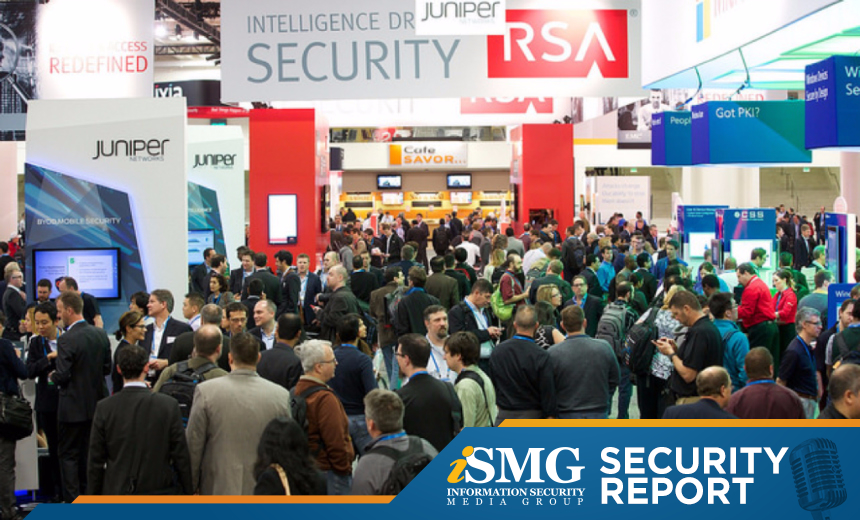 This edition of the ISMG Security Report features top information security thought leaders who presented at this week's RSA 2017 Conference in San Francisco.
In the Security Report, you'll hear:
Expert insights on the latest developments in emerging technologies, including behavioral analytics, artificial intelligence and quantum computing;
Evaluations of the forthcoming White House executive order on cybersecurity and the role the military should play in safeguarding civilian federal agencies and privately owned national critical infrastructure; and
A proposal from Microsoft President Brad Smith for a "Digital Geneva Convention."
Among those featured in this report are: House Homeland Security Committee Chairman Michael McCaul, R-Texas; Gartner's Avivah Litan; Cybereason's Sam Curry; Viewpost's Chris Pierson; RSA crypto systems inventors Ron Rivest and Adi Shamir; former federal CISO Gregory Touhill; and Global Cyber Alliance CEO Phil Reitinger.
Check Out Interviews with Experts
Many of the comments you'll hear in the Security Report come from video interviews conducted at RSA Conference 2017.
The ISMG Security Report appears on this and other ISMG websites on Tuesdays and Fridays. Check out our Feb. 10 and Feb. 14 reports, which respectively analyze the challenges law enforcement faces in using lawful hacking as an alternative way to collect evidence when cracking an encrypted device is not an option and how understanding epidemiology, immunology and genetic research processes can help developers create methods to secure information systems.
The next ISMG Security Report will be posted on Tuesday, Feb. 21.
Theme music for the ISMG Security Report is by Ithaca Audio under the Creative Commons license.
Additional Summit Insight:
Hear from more industry influencers, earn CPE credits, and network with leaders of technology at our global events. Learn more at our Fraud & Breach Prevention Events site.