Anti-Phishing, DMARC , Application Security , ATM / POS Fraud
The Route to Trusted IDs
Equifax's Marsden on New Strategies for Fighting Fraud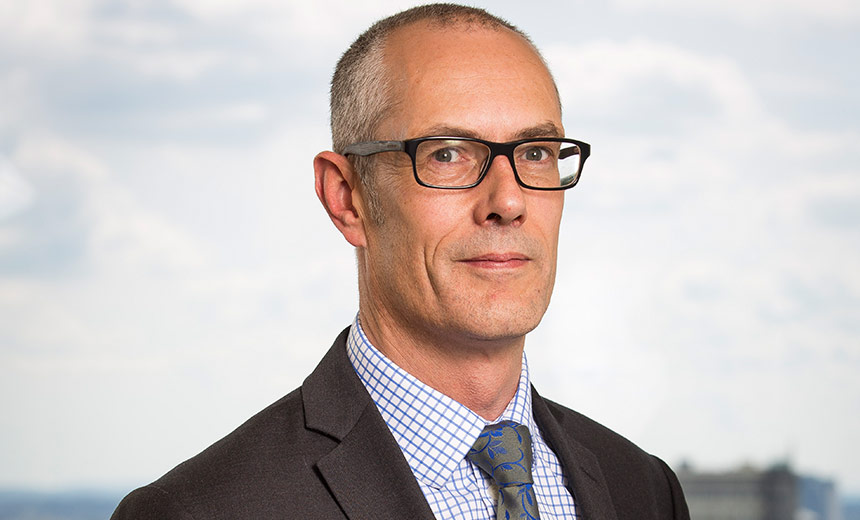 When it comes to describing the top fraud threats to UK financial institutions, it's all about compromised identities and credentials, says John Marsden of Equifax. How can organisations prove their customers are who they say they are?
Identity is the hot topic, says Marsden, Head of ID and Fraud - Decision Strategy, for Equifax Europe.
"The highest level of threat we're seeing in the UK is identity fraud," Marsden says, "whether that be compromised identity, synthetic identity, ID takeover attempts - that's the area where we see the biggest threat in our market today, and that's borne out by national figures."
Also undeniable is how customers demand fast, responsive service. And they don't have patience for anti-fraud controls that in any way impede the customer experience.
"We're in a digital environment, and good customers deserve to be served quickly," Marsden says. "And if they don't get served quickly, they walk away. So, your business relies on being able to spot the good customer and [identify] the bad customer at pace, at speed, using a lot of different layers of intelligence to be able to give you those insights you can act upon."
In an interview about fighting fraud by authenticating identities, Marsden discusses:
Why traditional anti-fraud tools are ineffective against today's top schemes;
How organisations can prove that customers are really who they say they are;
How to enhance security without hurting the customer experience.
John Marsden is Head of ID and Fraud - Decision Strategy, for Equifax Europe. In this role he is responsible for the overall development of the Equifax Europe ID and Fraud business, involving various initiatives from client representation to developing partnerships and contributing towards product development, marketing and PR initiatives.