Rise of the Secure Technology Alliance
Director Randy Vanderhoof on Group's Transition from Smart Card Alliance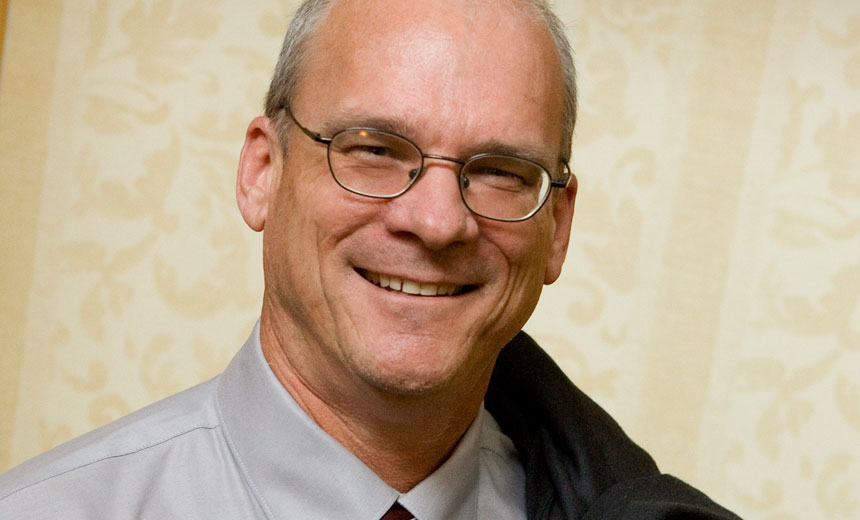 The former Smart Card Alliance industry group has expanded its mission to include IoT, mobility and other emerging technologies. And it has a new name, too: Secure Technology Alliance. Executive Director Randy Vanderhoof explains the move.
"We're following what's happening in our industry," Vanderhoof says in an interview with Information Security Media Group. "The core technology that's used in smart cards, which is the integrated circuit chip technology, is increasingly found in mobile devices, wearables and internet-connected devices - things that aren't tied directly to the card form factor."
The group isn't walking away from smart cards, just expanding the mission.
"There is a desperate need for understanding about what are the essential elements to secure [internet-connected devices]," Vanderhoof says. "Just like you secure people, we need to secure things now."
In an interview about the transition (see link to audio below photo), Vanderhoof discusses:
The organization's expanded mission;
How current and prospective members can get involved;
How the organization's impact will be measured.
Vanderhoof is executive director of the Secure Technology Alliance, is a not-for-profit association working to stimulate the understanding, adoption and widespread application of secure solutions, including smart cards, embedded chip technology and related hardware and software across a variety of markets, including authentication, commerce and the internet of things.