The Rapid Evolution of Cyber Diplomacy
State Dept.'s Christopher Painter on Cybersecurity Priorities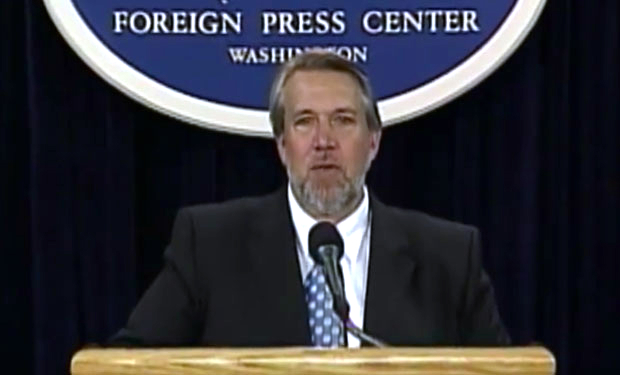 Christopher Painter, the United States' top cyber diplomat, says the nation's No. 1 cybersecurity priority is getting nations to agree not to attack their respective critical infrastructures.
"This is not something that we came up with just because we thought it was a good idea," Painter, the State Department's coordinator for cyber issues, says in an interview with Information Security Media Group. "We thought this would have universal attractiveness and applicability that countries, whether we agreed with them or not on a range of issues, would find it is something that they could adhere to."
In the four years since Painter became the State Department's first cyber issues coordinator, a host of other nations have established similar roles, and cybersecurity has become a critical element of international diplomacy, with the United States at the forefront. Among the most critical components of U.S. diplomatic efforts is safeguarding critical infrastructure around the globe.
In the interview, Painter also discusses:
Finding common ground on cybersecurity issues with China, which the U.S. accuses of stealing American companies' intellectual property over the Internet;
The Global Forum on Cyber Expertise, which encourages nations to help one another in developing cybersecurity solutions; and
The United States' relationship with the European Union and India.
As coordinator for cyber issues, Painter works closely with components across the State Department, other agencies, the White House and businesses to implement the government's International Strategy for Cyberspace. Before joining the State Department in 2011, Painter served as senior director for cybersecurity policy on the White House's National Security staff and served as the White House acting cybersecurity coordinator. A former assistant U.S. attorney, he successfully prosecuted computer hacker Kevin Mitnick.