Encryption & Key Management , Governance & Risk Management , Incident & Breach Response
A New, Post-Snowden InfoSec Model
'Golden Age of Surveillance' Despite Widespread Encryption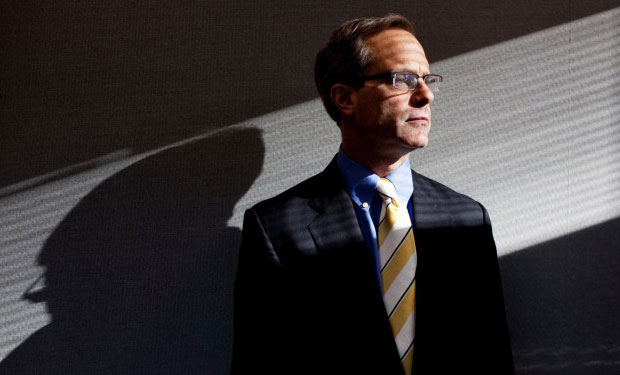 A game-changing impact of the Edward Snowden leaks about previously secret National Security Agency surveillance activities is the increased use of encryption, such as to protect email, says Peter Swire, a former White House chief privacy counsel.
"There were so many worries about intelligence agencies being able to get at communications that the amount of encryption being used by commercial [email] providers has gone way up," Swire says in an interview with Information Security Media Group.
Swire, who served as one of five members of President Obama's Review Group on Intelligence and Communications Technology, will speak June 10 on "Security and Privacy After Snowden: Lesson's from the President's NSA Review Group," at the Gartner Security and Risk Management Conference in National Harbor, Md.
Since Snowden, an NSA contractor, revealed agency secrets, a growing number of companies that provide email services began offering clients the ability to send encrypted messages to correspondents served by other email providers. "That's, in part, because there were stories reported that agencies were able to get at their unencrypted emails going between data centers," says Swire, a law and ethics professor at Georgia Tech's College of Business.
In the interview, Swire explains:
Why America is in a "golden age of surveillance," despite increased use of encryption, because of other technological tools the intelligence community and law enforcement use. "Law enforcement has a lot of advantages now that they never had before. They might lose a little bit in some specific areas when they capture specific encrypted devices, but the overall package of capabilities has hugely expanded law-enforcement capabilities."
How technology makes it harder for intelligence agencies, such as the NSA, to keep their activities secret.
Why the intelligence community and Silicon Valley offer contrasting views on whether Snowden is a traitor or whistleblower.
As chief counselor for privacy in the Clinton administration, Swire coordinated HIPAA medical privacy rules, chaired a task force on how to update wiretap laws for the Internet age and helped negotiate the U.S.-European Union Safe Harbor agreement for trans-border data flows. Under Obama, he served as special assistant to the president for economic policy. Before joining the Georgia Tech faculty in 2013, Swire was a law professor at Ohio State University.