Cyber Insurance , Governance & Risk Management , Training & Security Leadership
David Derigiotis on the Complex World of Cyber Insurance
Embroker Officer on Crypto, Breaches, and Insurance as an Investment in Security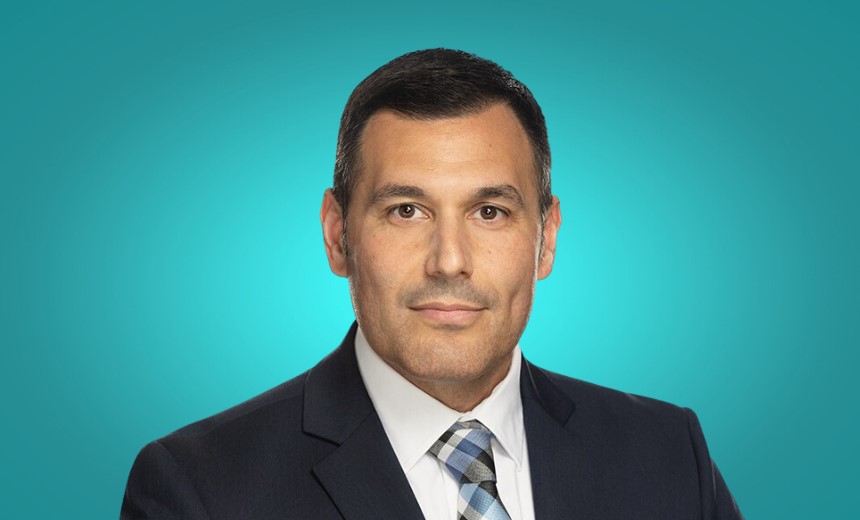 The world of cyber liability insurance has become more and more complex with the rise of cryptocurrency. The collapse of the FTX crypto exchange has made "an already difficult area of insurance that much more complicated," says David Derigiotis, chief insurance officer at insurtech Embroker.
"It's going to take a little bit of time to dig out of this," Derigiotis says. Still, he thinks crypto can be a viable investment after the market can "earn back that trust." Although "we've seen constant hacks in the crypto space," he says, "with the rise of insurtechs, we're seeing many more proactive services … to help the customer help the client harden their cybersecurity posture."
Insurers are getting better at underwriting and evaluating risks in the cyber space and are requiring stricter cybersecurity and regulatory measures from potential policyholders, he says. "What we're seeing in cyber insurance, and what we've been focused on, is having that policy work for you, having a number of services that are being provided upfront that are useful and are beneficial to the organization. It's almost like looking at cyber insurance as an investment in the organization and investment in improving their security."
In this episode of "Cybersecurity Unplugged," Derigiotis also discusses:
The importance of partnerships between insurtechs and cybersecurity firms and how they benefit both the insurer and the policyholder;
The consequences of the Uber and Drizly breaches and their implications for CISOs;
Sound backup strategies, endpoint detection and other security measures cyber insurance carriers are paying attention to now.
As chief insurance officer for Embroker, Derigiotis is responsible for providing the strategic direction and leadership for the performance of the company's insurance operations, which include underwriting, claims and other functions. He previously served as Embroker's corporate senior vice president and as a national professional liability practice group leader for international wholesale brokers. Derigiotis is a member of the International Association of Privacy Professionals and a Fellow of Information Privacy.