PCI Council's New GM on Security
Orfei's Vision is to Drive Excellence, Help Merchants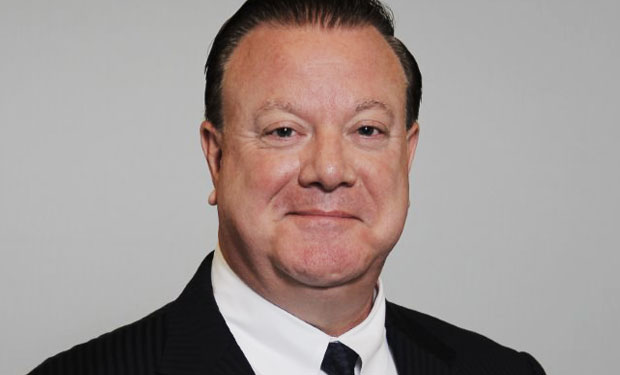 As the newly named head of the Payment Card Industry Security Standards Council, Stephen Orfei outlines several new initiatives aimed at improving payments security.
During the North American PCI Community Meeting in Orlando, Fla., Orfei said his vision for the PCI Council includes more industry collaboration, a stronger focus on research and prescriptive guidance, and more education for smaller merchants about technology enhancements that can help shore up current defenses.
Orfei pointed out that the payments industry is ideally situated to beat cybercrime. "These attacks being waged today are not so sophisticated," Orfei said during his opening address at the Community Meeting on Sept. 10. "We have the technology to fight back."
During his first media interview as the incoming general manager, replacing outgoing GM Bob Russo, Orfei describes how the he expects the council to play a new role in the fight against cybercrime.
"I think the council is more relevant today, in the wake of recent retail breaches," he says. Point-of-sale attacks waged against the likes of Target Corp. and Home Depot have raised industry awareness and spurred the council to take on a new role in the industry, he says.
The council is evolving from being merely a standards body into a center for excellence - a place where merchants, banking institutions, processors and any other entity touching payments can share and gain information about the ongoing war against emerging malware and other advanced persistent threats, Orfei says.
"We really need to have a risk-based dialogue versus a compliance-based approach," he says. "My message to the marketplace right now is: We are here to collaborate and truly be a merchant organization."
During this interview, which was conducted at the Community Meeting, Orfei also discusses:
Why the migration of fraud to card-not-present transactions in the wake of EMV must be a focus for all merchants and bankers;
Why mobile is "clearly" the future platform for payments;
The role biometrics will play in the future of payments authentication.
Orfei is a recognized industry expert in global payment platforms, e-commerce, mobile payments, transit and cybersecurity. In his role as the new general manager of the PCI SSC, Orfei brings more than 20 years of experience developing and delivering complex global payment solutions. The holder of several payments-industry patents and awards, Orfei has a career that spans senior posts at an international telecommunications corporation, security assessment companies, a global payments card brand and military service.