Card Not Present Fraud , Fraud Management & Cybercrime
Payment Security: What Factors Are Essential?
Merchant Advisory Group's Garner on Role of Technologies, Real-Time Payments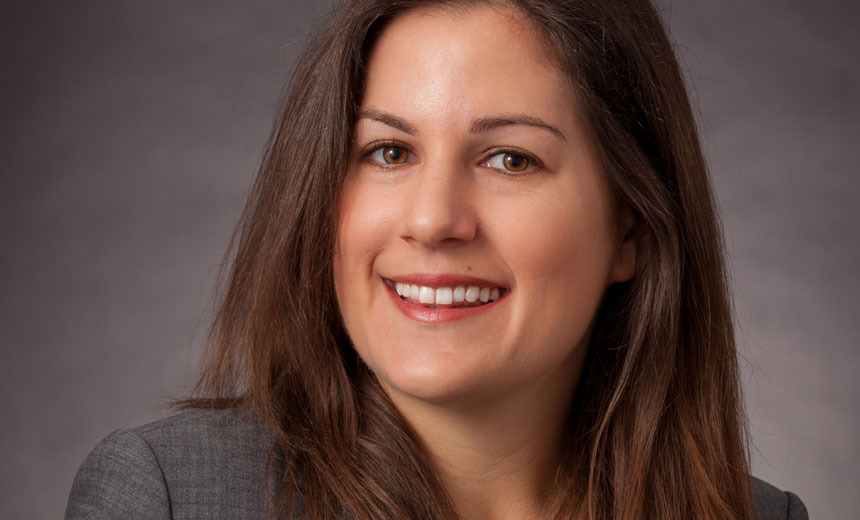 The future of payments security hinges on a combination of factors, including widespread use of the EMV chip, tokenization and encryption as well as near real-time payments, says Liz Garner, vice president of the Merchant Advisory Group.
At Information Security Media Group's Fraud Summit New York on Oct. 20, Garner will discuss merchants' challenges in implementing payment security initiatives in an effort to prevent fraud.
The U.S. accounted for 48.2 percent of gross card fraud losses worldwide, according to the July 2015 edition of the Nilson Report, with much higher rates of fraud than in other regions, Garner notes.
"I think the numbers from the Nilson Report are extremely telling," Garner says during this interview with ISMG. "We have a real problem here."
The U.S. migration to EMV chip payments will solve part of the card fraud problem, but not all of it, Garner says. And EMV poses its own new problems, Garner says.
Beyond the anticipated migration of fraud from the card-present environment to the online, ecommerce space in the wake of EMV, Garner says the U.S. implementation of EMV without PINs, and limited network routing options for merchants, will limit EMV's impact on fraud.
Because most merchants are certifying their EMV point-of-sale devices for global EMV specifications, that means they only have the option to run transactions through major card brand networks, not regional debit networks, which typically offer better interchange rates, she says.
Garner contends limiting merchants' routing options will adversely affect security long-term. "We'd like more competition in the U.S.," she says. "The more networks that are available, the more secure the transaction is going to be, because you're creating a more efficient process and you're going to have lower cost."
Payment System Revamp
The real opportunity for a revamp of the U.S. payments infrastructure, and enhancing security, will come from near real-time payments, Garner says. But with payment system enhancements come new fraud concerns.
"There's a huge interest from the merchant community in moving to ... more real-time payments," Garner says. But how real-time payments will impact prepaid, gift card payments, is a worry for merchants, she says.
"One of the concerns that we've been having really has to do with gift card purchases and the ability to potentially buy a gift card fraudulently and then turn around and use that card before the fraud is detected. That is one of the key things we'll be watching - how that sort of transaction scenario plays out as we move toward faster payments. One of the key areas where we want to see faster payments isn't always on the front authorization side, but on the backend."
During this interview (see audio link below photo), Garner also discusses:
Opportunities for more secure ACH payments that are pushed from consumers to merchants;
How EMV can benefit mobile and contactless payments in the U.S.; and
Why merchants want new payments to be deployed as real-time or near-real-time payments, rather than just faster payments.
For more information about ISMG's Fraud Summit New York, visit the summit registration page.
Before joining the Merchant Advisory Group, which represents 85 of the country's leading merchants, Garner served as director of commerce and entrepreneurship at the National Restaurant Association, representing the restaurant industry before Congress and regulatory agencies about issues impacting restaurant and food service profitability and entrepreneurship. Garner's areas of expertise include retail and mobile payments, data security, privacy, emerging technologies, tax, finance and other issues.