Card Not Present Fraud , Cybercrime , Cyberwarfare / Nation-State Attacks
Out for Justice: Feds Battle Trolls
Also, Australia's New Real-Time Payment System Makes a Privacy Tradeoff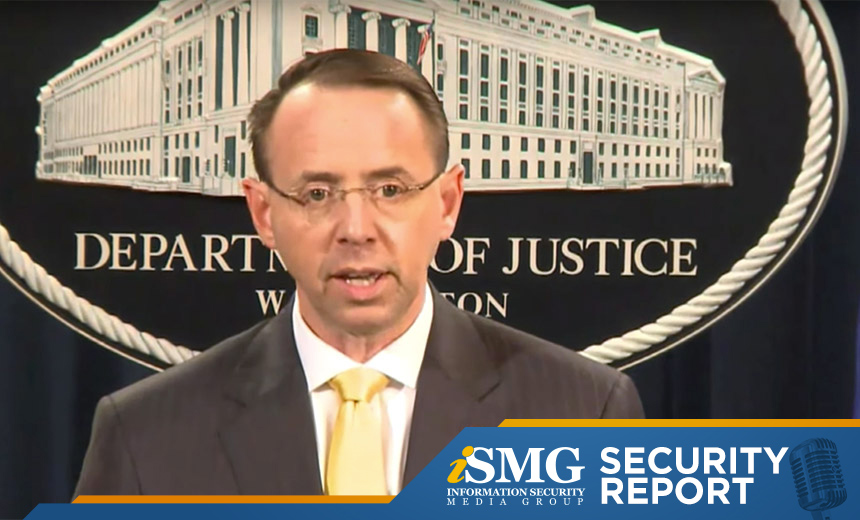 Leading the latest edition of the ISMG Security Report: The Department of Justice indicts Russians for allegedly running an industrialized troll factory designed to subvert U.S. politics via social media and political rallies. Also, how a feature in Australia's new real-time payment system could be abused by identity thieves.
In this report, you'll hear (click on player beneath image to listen):
Information warfare allegations: Deputy Attorney General Rod Rosenstein announcing the unsealing of an indictment that charges 13 Russians and three organizations with running an "information warfare" campaign designed to meddle in the U.S. 2016 elections. Tom Kellermann, Carbon Black's new chief cybersecurity officer, says of the indictments: "It's about time." But he also notes that information operations are only one tool in the Russian government's arsenal.
Privacy tradeoff: Jeremy Kirk, ISMG managing editor for security and technology, report on Australia's new real-time payments platform and how its PayID feature trades privacy for usability, according to Australian data breach expert Troy Hunt. Analyst Steve Wilson warns that the system, which is voluntary, could be abused by identity thieves.
Data breach lawsuit: HealthcareInfoSecurity Executive Editor Marianne Kolbasuk McGee describes what happens next in a class-action lawsuit against CareFirst Blue Cross Blue Shield that centers on future identity theft risks to victims, following the U.S. Supreme Court declining to hear the case.
The ISMG Security Report appears on this and other ISMG websites on Fridays. Don't miss the Feb. 9 and Feb. 16 editions, which respectively analyze England's Court of Appeal rejecting a U.S. extradition request for suspected hacker Lauri Love, and U.S. intelligence chiefs warning Congress that Russia's information operations continue.
The next ISMG Security Report will be posted on Friday, March 2.
Theme music for the ISMG Security Report is by Ithaca Audio under a Creative Commons license.