Card Not Present Fraud , Fraud Management & Cybercrime
Mobile Fraud: A Focus for Fed Reserve
Fed Risk Expert Describes Ongoing Security Initiatives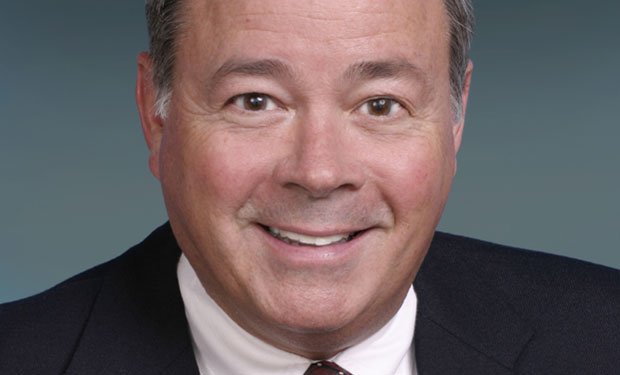 Upticks in fraud perpetrated through mobile banking and mobile payments are a growing concern for regulators, says David Lott, a payments risk expert with the Retail Payments Risk Forum of the Federal Reserve Bank of Atlanta.
But until user adoption reaches a tipping point, mobile fraud will remain relatively low, compared to other payments channels, for most banking institutions, Lott says during an interview with Information Security Media Group at the Fraud Summit in Atlanta.
For the last several years, the Atlanta Fed and the Federal Reserve Bank of Boston's Payment Strategies Group have been focused on gauging security risks associated with mobile payments, he explains.
"We co-facilitate meetings of the Mobile Payments Industry Work Group, which is a group of now 50 to 55 major organizations representing all the stakeholders in mobile payments," he says. The group aims to measure consumer adoption rates and address mobile security.
Growing Mobile Usage
On March 26, the Federal Reserve announced the release of its 2015 Consumers and Mobile Financial Services study. The study, conducted in December 2014, shows 22 percent of all mobile phone users made a mobile payment in past 12 months. What's more, the use of mobile banking was up 17 percent from the previous year.
"We see mobile payments as kind of a subset of mobile banking," Lott explains. "If you look at the studies with regard to the consumers' adoption of mobile banking, it has continued to grow and grow, whereas the mobile payments side is still very small for a variety of reasons."
Consumers' adoption of mobile payments has in some ways been hindered by a lack of ubiquitous acceptance and ill-equipped mobile devices, he says. And while mobile payments are expected to grow, Lott predicts growth rate will be slower than we've seen for mobile banking.
That means banks and credit unions still have time to steps to address the security and fraud risks posed by mobile payments, he says.
"I personally see it as more of an evolutionary pace than a revolutionary pace," Lott notes. "But as with any technology, that pace is accelerated in a shorter period of time than it was in previous decades with other payment systems."
During this interview, Lott also discusses:
The Fed's roadmap for faster payments;
Why payments security is getting more attention from the Fed; and
How cross-industry collaboration is helping the Fed ensure all stakeholders' voices are heard.
During ISMG's Fraud Summit Atlanta, which was held March 24, Lott discussed emerging mobile fraud concerns and risks. To learn more about upcoming ISMG Fraud Summits in other cities, view our events page.
Lott has more than 35 years of experience in the retail banking and payments industries. As part of the team at the Retail Payments Risk Forum of the Federal Reserve Bank of Atlanta, he works with payments stakeholders in researching payment systems and products, focusing on risks and mitigation strategies. Key areas of focus include customer adoption, transaction interoperability and security.