Michael Daniel's Path to the White House
CyberSec Coordinator Tells Why Lack of Tech Know-How Helps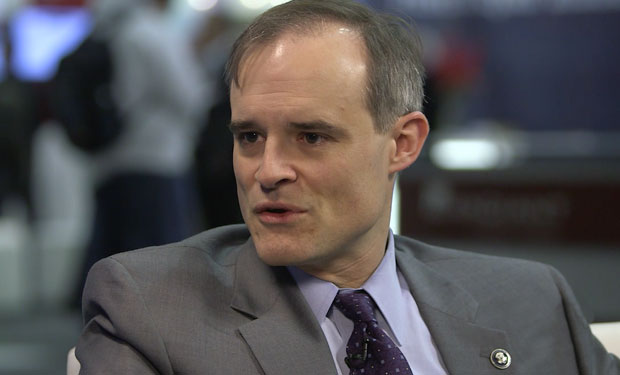 Michael Daniel sees his lack of technical expertise in IT security as an asset in his job as White House cybersecurity coordinator.
"Being too down in the weeds at the technical level could actually be a little bit of a distraction," Daniel, a special assistant to the president, says in an interview with Information Security Media Group.
* * *
UPDATE: Daniel's comment has come under heavy criticism in the blogosphere and on Twitter. See In Defense of Michael Daniel.
* * *
"You can get enamored with the very detailed aspects of some of the technical solutions," he says. "And, particularly here at the White House ... the real issue is to look at the broad, strategic picture and the impact that technology will have."
Daniel came out of obscurity in the federal bureaucracy in May 2012 - he was serving as the intelligence branch chief at the White House Office of Management and Budget - when President Obama tapped him to replace the administration's first cybersecurity coordinator, Howard Schmidt (see Who Is Michael Daniel?).
In discussing his role, Daniel says understanding the economics and psychology of cybersecurity is a big challenge. "At a very fundamental level, cybersecurity isn't just about the technology but it's also about the economics of cybersecurity," he says.
"Intruders get in through those holes that we know about that we could fix," he says. "The question is, 'Why don't we do that?' That clearly leads me to the conclusion that we really don't understand all of those economics and psychology [situations] well enough."
In the interview, which was interrupted when he was called to the West Wing, Daniel discusses:
How his academic career and experience at OMB prepared him to become the president's top adviser on cybersecurity;
The range of talents needed in government to boost the nation's cyberdefense; and
His adeptness at martial arts - he holds a black belt - and how he applies that to cybersecurity.
Daniel holds a bachelor's degree in public policy from Princeton University, a master of public policy degree from the Harvard Kennedy School of Government and a master in national resource planning degree from the National Defense University. After graduating from Princeton in 1992, Daniel took a job as a research assistant at the Southern Center for International Studies, a think tank in Atlanta. Upon receiving his master's degree from Harvard, he joined OMB as a program examiner in the operations and personnel branch, covering the Navy, Marine Corps and contingency operations programs.