Incident & Breach Response , ISMG Security Report , Recruitment & Reskilling Strategy
Highlights of RSA Conference 2022
Also: Changing Cyber Paradigm With Automation; CISA's Mission to Grow Cyber Talent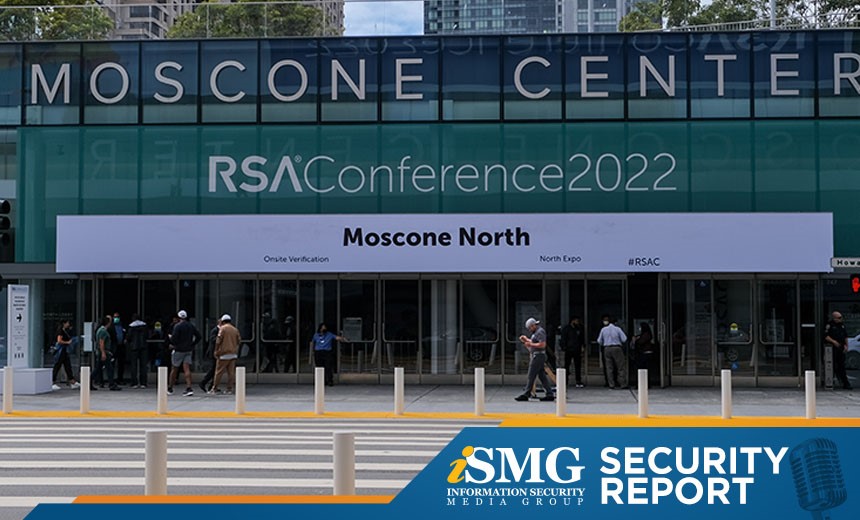 The latest edition of the ISMG Security Report includes highlights and observations from RSA Conference 2022. It also discusses the value of automation and the Cybersecurity and Infrastructure Security Agency's mission to grow cyber talent.
In this report, you'll hear (click on player beneath image to listen):
ISMG's Mathew Schwartz share observations from this year's RSA Conference, including a key message from RSA CEO Rohit Ghai on "transformation" - the theme of this year's conference;
Palo Alto Networks CEO Nikesh Arora discuss the value of automation in reducing response times;
CISA chief of staff Kiersten Todt describe the agency's efforts to attract a more diverse cyber workforce.
The ISMG Security Report appears weekly on this and other ISMG websites. Don't miss the May 27 and June 2 editions, which respectively discuss how money lost in BEC scams hit $4.3 billion in 2021 and the problem of unsecured data bases in the wake of the Elasticsearch attack.
Theme music for the ISMG Security Report is by Ithaca Audio under a Creative Commons license.