Cybercrime: Conti Ransomware Retools After Backing Moscow
Also: Paying Ransomware Actors; Impact of Talent Shortage on Fraud Teams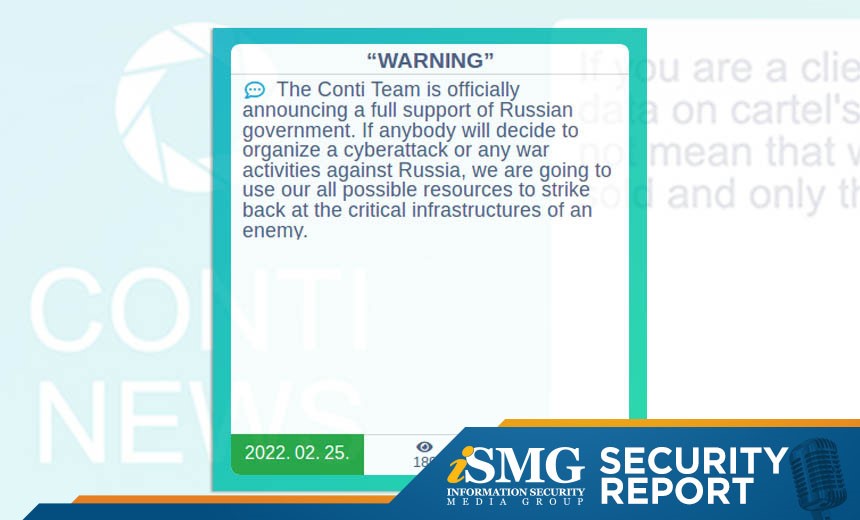 The latest edition of the ISMG Security Report investigates the reboot of ransomware group Conti, which supports Russia's invasion of Ukraine. It also discusses why paying ransomware actors is a "business decision" and how to respond to the talent shortage in the financial sector.
In this report, you'll hear (click on player beneath image to listen):
ISMG's Mathew Schwartz describe how ransomware group Conti's support of Russia drives the group's reboot;
ISMG's Jeremy Kirk discuss the business decision to pay ransomware actors;
Julie Conroy of Aite-Novarica Group explain how the Great Resignation is affecting fraud teams.
The ISMG Security Report appears weekly on this and other ISMG websites. Don't miss the June 2 and June 16 editions, which respectively discuss the problem of unsecured data bases in the wake of the Elasticsearch attack and highlights of RSA Conference 2022.
Theme music for the ISMG Security Report is by Ithaca Audio under a Creative Commons license.