Incident & Breach Response , Legislation & Litigation , Managed Detection & Response (MDR)
Information Security Forum's Durbin on Emerging Threats
Preview of Presentation at ISMG's Fraud and Breach Prevention Summit in Washington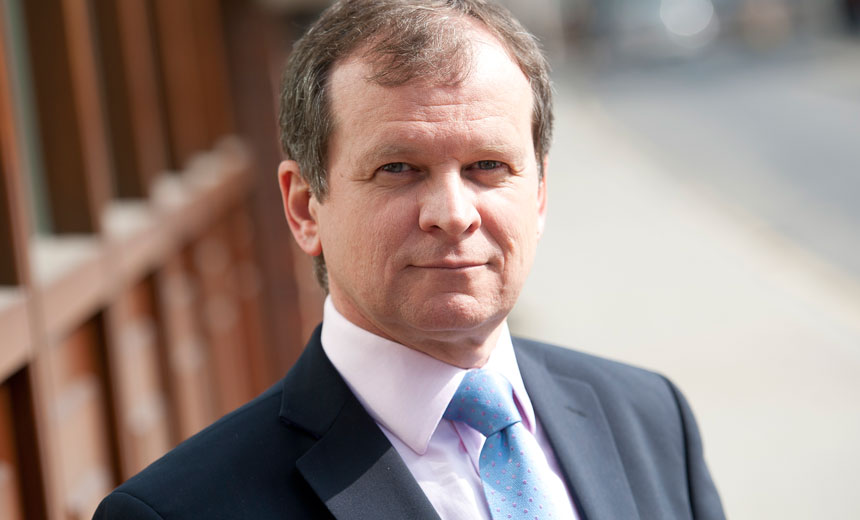 The emerging threats posed by cybercrime and evolving banking services, including mobile banking, will be among the focal points of a keynote address by Steve Durbin, managing director of the Information Security Forum, at Information Security Media Group's Fraud & Breach Prevention Summit May 17-18 in Washington.
In this interview with ISMG (see audio player below photo), Durbin explains that the Information Security Forum, an independent, not-for-profit organization focused on information security and risk management, has been analyzing the risks posed by the financial services sector's dependence on legacy systems containing code that could prove vulnerable.
"We really just don't know how much integrity exists in the code that's been written for a lot of these systems," he says. "And yet, at the same time, we are heavily dependent upon them. Furthermore, in the banking space in particular, we have been increasingly developing more new systems, like mobile banking, that sit on top of these older systems ... And we don't know really where some of these algorithms [in the code] that might cause us problems actually exist. You're building on top of something and yet you can't really be assured of the integrity of it."
Changing Regulations
In his presentation at the summit, Durbin also will discuss the global impact of new regulations, including the European Union's new General Data Protection Regulation, designed to strengthen and unify data protection. "That's going to have far-reaching international implications," he explains. "The reality is that if you deal in any way, shape or form with the EU and EU individuals, then this regulation does cover you."
During this interview, Durbin also discusses:
Steps businesses and banking institutions should be taking to prepare for emerging threats;
Why threat intelligence and information sharing are critical; and
Why distributed denial-of-service attacks will continue to pose challenges for most industry sectors.
At the Information Security Forum, Durbin's main areas of focus include the emerging security threat landscape, cybersecurity, mobile security, the cloud and social media across both the corporate and personal environments. Previously, he was a senior vice president at the consultancy Gartner.
To learn more about attending ISMG's Fraud & Breach Prevention Summit in Washington, check the event registration page.