How Will Apple Pay Impact U.S. EMV?
Experts Weigh the Role Mobile Payments Will Play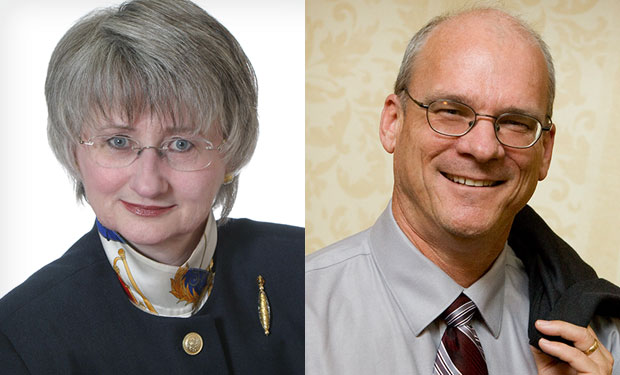 Point-of-sale breaches at Target, Home Depot and many other major U.S. retailers that have resulted in the compromise of millions of payment cards are helping to build momentum for a transition to more secure payments options, including EMV.
Most card issuers and merchants now say they expect to make significant inroads in shifting from magnetic-stripe card transactions toward EMV-compliant chip transactions by the end of 2015.
But there's another factor that could influence and even help speed this movement toward EMV: The rollout of Apple Pay mobile payments.
During a panel interview with Information Security Media Group, Randy Vanderhoof, executive director of the Smart Card Alliance and EMV Migration Forum, says emerging mobile payments technologies are pushing retailers to upgrade and install POS terminals so that they can accept contactless payments.
While EMV card transactions can be both contact and contactless, relying on near-field communications, Apple Pay transactions will only be contactless. Thus, Vanderhoof says the use of Apple Pay on devices such as the just-released iPhone 6, which comes equipped with an NFC-capable EMV chip, could represent a tipping point for EMV in the U.S. by spurring merchants to install more advanced POS terminals.
But Catherine Johnston, president and CEO of ACT Canada, a payments association, is not yet convinced that Apple Pay will have much of an immediate impact on EMV. U.S. merchants are moving toward EMV with or without Apply Pay, she contends. And until consumers embrace Apple Pay transactions, merchants will have little incentive to accept these NFC payments as an additional EMV option, she adds. Johnston calls Apple Pay a 'remains-to-be-seen' payments technology.
Still, the ongoing rollout of Apple Pay "comes right at the time, when merchants are going to make their decisions about what to implement at the point of sale for EMV," Vanderhoof notes.
And that means U.S. merchants should consider Apple Pay when rolling out their EMV-compliant POS terminals to ensure they are preparing for all EMV transactions that can be conducted with cards and phones, he adds.
Educating Consumers
But while the industry waits to see how Apple Pay influences buying behavior, Johnston says merchants' immediate focus should be on educating consumers about the fundamental differences between mag-stripe and chip transactions.
"Customers are more comfortable with this change than we assume," she says. "You are going to have differences at the point of sale, and it does mean that cashiers will have to guide consumers through the transactions. But people will get used to it."
During this interview, Johnston and Vanderhoof also discuss:
How EMV impacted card fraud in Canada;
Why the EMV migration in Canada was mandated; and
Why most U.S. card issuers will only require signature authentication for EMV credit transactions.
Johnston has been with ACT Canada for 24 years. As the association's president and CEO, she works with issuers, acquirers, processors, merchants, regulators, consumers and other payments stakeholders to enhance the security and innovation of payments. Johnston monitors the marketplace and industry, consults, teaches and conducts executive briefings. She's an expert on privacy, also having served as the association's chief privacy officer.
As executive director of the Smart Card Alliance, and the alliance's EMV Migration Coalition, Vanderhoof has directed the transformation of the organization into an education-oriented, international, multi-industry group that helps stimulate the adoption of all forms of smart cards for electronic payments and digital security applications.