Governance & Risk Management , Next-Generation Technologies & Secure Development
How NSFOCUS Protected the G20 Summit
Guy Rosefelt on the Strategy, Staff and Tools Needed to Ensure Cybersecurity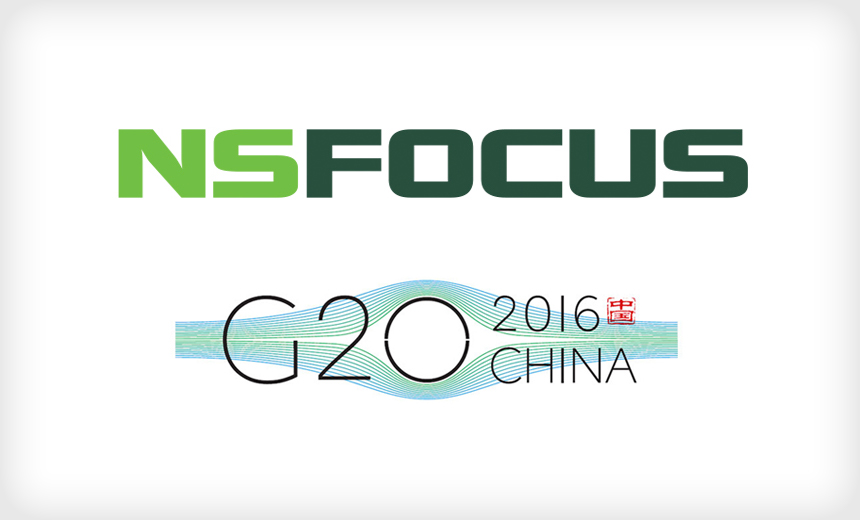 In September, the annual G20 summit - the gathering of leaders from 20 major global economies- was held in China. NSFOCUS was selected to provide security protection. Guy Rosefelt discusses that mission and its unique challenges.
NSFOCUS is one of the largest security vendors in China, and it also has deep experience protecting high-profile events, says Rosefelt, Director of Threat Intelligence at NSFOCUS.
"NSFOCUS has protected other events the size of the G20 Summit, including the 2008 Olympics in Beijing and the World Internet Conferences that were held in 2014 and 2015 in China," Rosefelt says. "So, we have a lot of experience in protecting very large events."
What was the scope of the project? NSFOCUS was tasked with protecting 359,830 network, computer, and application assets considered "core" to G20 and the network, computer, and application assets that are part of the G20 affiliate agencies - which include financial institutions, media outlets, provincial government and telecom institutions across China.
And what did the job ultimately entail? Blocking 2,075,590 web attacks during the two-day Summit, including 133,254 strikes targeted at the G20 website, as well as 1984 DDoS attacks. NSFOCUS also blocked another 1.9 million web attacks against secondary G20 partners.
"The way you look at success is: If the people that you're protecting think nothing happened that day, then it was a good day," Rosefelt says, adding "[Our work] was pretty impressive when you think about these numbers because, again, large organizations - even some countries - don't see 2 million web attacks in a year, let alone two-and-a-half days."
In an interview about securing the G20 Summit, Rosefelt discusses:
Why NSFOCUS was selected for the job;
What the mission entailed before, during and after the event;
Lessons organizations can take away to improve everyday cybersecurity.
Rosefelt is responsible for developing NSFOCUS' threat intelligence and web security products worldwide. He is an enterprise-wide information security systems expert with more than 25 years of experience in application and network security, including sales engineering, technical product design, technical marketing, business development, auditing and risk assessment for government, military, and commercial companies worldwide. He is a subject matter expert who has spoken at numerous industry conferences, including RSA. He received his Bachelor of Science in Electrical Engineering, and Bachelor of Science in Biomedical Engineering from University of Southern California.He is CISSP certified in Information and Network Security.