Fraud Management & Cybercrime , Next-Generation Technologies & Secure Development , Ransomware
How Are Ransomware Groups' Shakedown Tactics Evolving?
Also: Black Hat 2022 Highlights; Helping Those Below the 'InfoSec Poverty Line'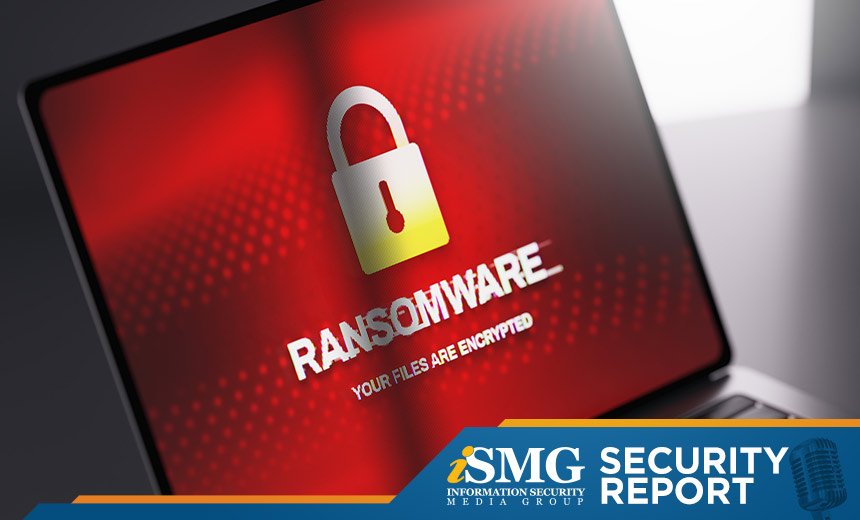 The latest edition of the ISMG Security Report discusses how ransomware groups continue to refine their shakedown tactics and monetization models, highlights from this year's Black Hat conference and why helping those below the "InfoSec poverty line" matters to businesses.
In this report, you'll hear (click on player beneath image to listen):
ISMG's Mathew Schwartz discuss how ransomware-wielding attackers continue to seek new ways to maximize profits with minimal effort;
ISMG's Michael Novinson share the latest technology innovations and business initiatives announced at Black Hat USA 2022;
Security leader Quentyn Taylor of Canon explain why the information security community must help organizations that are "below the InfoSec poverty line."
The ISMG Security Report appears weekly on this and other ISMG websites. Don't miss the Aug. 4 and Aug. 11 editions, which respectively discuss what we know and don't know about ransomware and how cyberattacks and operations tied to the Russia-Ukraine war continue to affect civilians.
Theme music for the ISMG Security Report is by Ithaca Audio under a Creative Commons license.