Business Continuity Management / Disaster Recovery , COVID-19 , Cryptocurrency Fraud
Hot Cybercrime Trend: Enterprise-Scale Ransomware Hits
Also: Defending Against Deepfakes; Supporting a Dispersed Workforce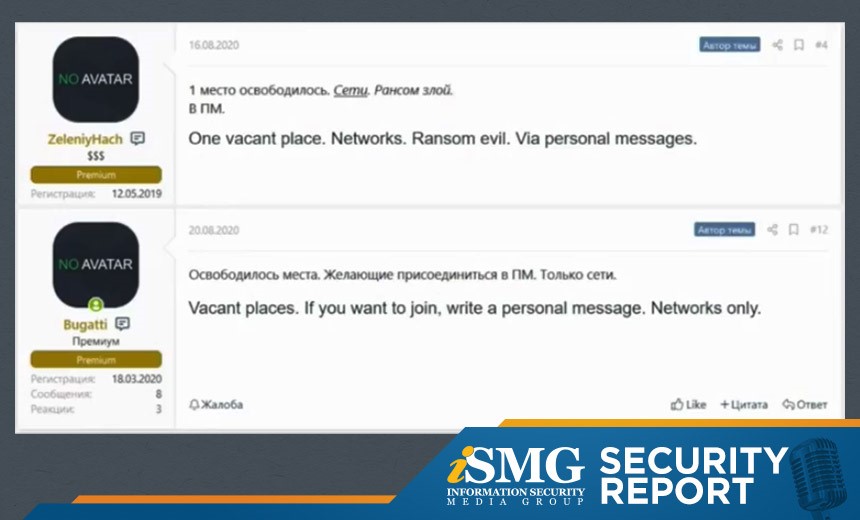 The latest edition of the ISMG Security Report features an analysis of how cybercriminals are ditching banking Trojans in favor of ransomware attacks.
In this report, you'll hear (click on player beneath image to listen):
ISMG's Mathew Schwartz describe how cybercriminals are shifting to enterprise-scale ransomware attacks;
Avivah Litan, vice president and distinguished analyst at Gartner, discuss detecting and defending against deep fake technologies;
Pandemic expert Regina Phelps on how organizations can reinforce cultural norms among a dispersed workforce and offer employees the support they might need.
The ISMG Security Report appears on this and other ISMG websites on Fridays. Don't miss the Nov. 13 and Nov. 20 editions, which respectively discuss the cybersecurity challenges facing Joe Biden and the accomplishments of former CISA chief Chris Krebs.
Theme music for the ISMG Security Report is by Ithaca Audio under a Creative Commons license.