Former RSA Chair Coviello on 2016 Security Outlook
Offers Timely Advice for the Marketplace Leaders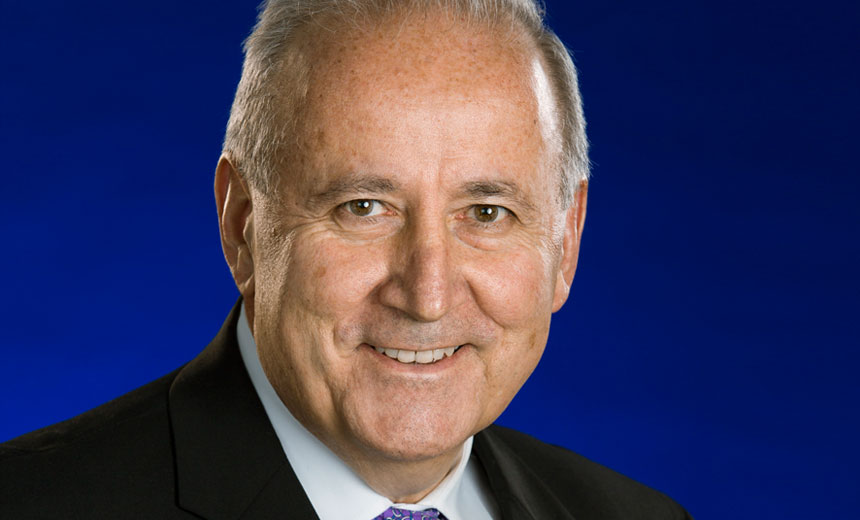 Consultant, venture capitalist, retired chairman of RSA. Art Coviello plays many roles, and through them he has a unique view on how the information security marketplace is taking shape for 2016. Who does he see as the winners and losers?
To start with, Coviello favors the security vendors that can put their solutions in context with other technology tools enterprises already have deployed. As he talks to these enterprises, he hears a common complaint: "There are way, way too many solutions that aren't being presented in any coherent way."
Enterprise leaders understand risk management, and they know how to balance investments in prevention and response, Coviello says. Where they struggle is in understanding where the next big solution is supposed to fit in the security stack.
"As I do my venture investing, I've seen companies come to me, and they have this next tool," Coviello says. "And I say, 'You know, your tool is great, but you're not going to get any traction in the marketplace unless you figure out how it fits into a continuum of capabilities, and you've got to make sure your product links to that continuum - which means other vendors' products.'"
Coviello also remains concerned about the global information security staffing shortage. But he is encouraged by progressive universities that are stepping up to collaborate with business and government and improve their ability to produce graduates who can step right into professional roles.
"There are a couple of [school] programs that are actually doing a level of managed security services, where the students are working real-time on real problems," Coviello says. "As opposed to being a cost center, these schools are making a little bit of money. I applaud that, and I think there probably ought to be more [school programs like these]."
In this second installment of a two-part interview (see audio link below photo), Coviello discusses:
How the information security marketplace is shaping up for 2016;
The nation-state adversaries that concern him most;
How he intends to help public and private sector organizations fight evolving threats.
To hear the first part of this interview, which focuses on Coviello's latest security ventures, please see Art Coviello's New Cybersecurity Agenda.
Before retiring and becoming a partner in the venture capital firm Rally Ventures, Coviello served as executive chairman of RSA, The Security Division of EMC. During his two-decade career at RSA, the company evolved from its roots in authentication and encryption to the emerging areas of information security, including security analytics, identity and governance, risk and compliance, or GRC. During his tenure, RSA's revenue grew from $25 million in 1995 to more than $1 billion in 2014. Coviello has been instrumental in helping companies, industries and governments to continue informing and shaping the evolution of security strategy to meet the challenges facing organizations. In addition to serving on the boards of Bugcrowd and Cylance, Coviello is also on the boards of EnerNOC and AtHoc.