Cybercrime , Cyberwarfare / Nation-State Attacks , Fraud Management & Cybercrime
'Extreme But Plausible' Cyberthreats
Valerie Abend of Accenture on Evolving Threats in the Financial Services Sector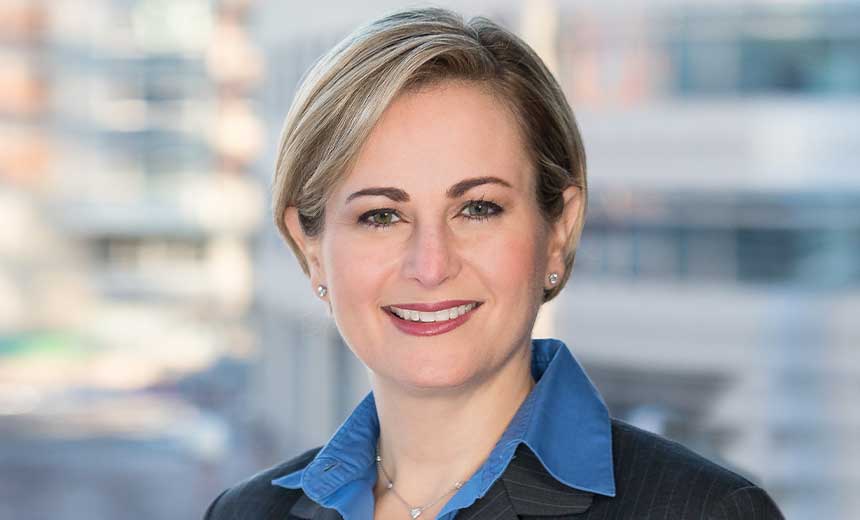 A new report from Accenture highlights five key areas where cyberthreats in the financial services sector will evolve. Many of these threats could comingle, making them even more disruptive, says Valerie Abend, a managing director at Accenture who's one of the authors of the report.
The report, "Future Cyber Theats: Extreme But Plausible Threat Scenarios in Financial Services," focuses on credential and identity theft; data theft and manipulation; destructive and disruptive malware; cyberattackers' use of emerging technologies, such as blockchain, cryptocurrency and artificial intelligence; and disinformation campaigns.
In an interview with Information Security Media Group, Abend offers an example of how attackers could comingle threats.
If attackers were to wage "a multistaged attack using credential theft against multiple parties that then used disruptive or destructive malware, so that they actually change the information at key points in the business process of critical financial functions ... and then used misinformation outside of that entity using various parts of social media ... they could really do some serious damage," Abend says.
In this interview (see audio link below photo), Abend discusses:
The five main financial services cyber threats;
The evolution of threats through comingling;
What can be done to mitigate the risk.
Abend is leader for the North America financial services cybersecurity and global cyber regulatory practices at Accenture. She has spearheaded enterprise and sector-wide security and resilience strategies, public-private partnerships and cybersecurity regulatory oversight strategies.