Finance & Banking , Fraud Management & Cybercrime , Industry Specific
Ex-Secret Service Agent Tackles Banking Cybercrime
Jeff Dant on His New Role at BMO Financial Group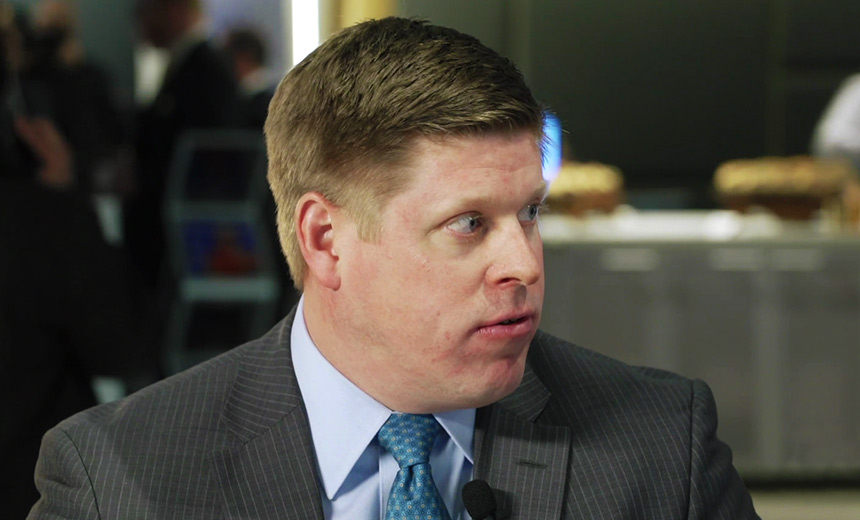 Former Secret Service agent Jeff Dant now heads fraud operations and intelligence for the financial crimes unit at BMO Financial Group. Which threats and threat actors does he focus on, and how does his law enforcement experience help? Dant previews his session at Information Security Media Group's Cybersecurity Summit, to be held in New York Aug. 13-14.
This is not just a new role for Dant, but a new initiative by BMO, which has merged fraud, cybersecurity and physical security into a new fusion center. Dant says his past experience in law enforcement is a perfect fit within this new financial crimes unit.
"I can really take some of that time investigating those groups and understand some of their motivations and how they do what they do, and try to get in front of it using better technology, better data, better communications and collaboration across all of our different teams," he says.
In an interview (see audio link below photo), Dant discusses:
His new role at BMO;
The evolution of threats and threat actors;
How banking institutions can work better with law enforcement on post-incident investigations.
Dant serves as the managing director, fraud operations and intelligence - financial crimes unit at BMO Financial Group. Previously, he was the director of Citi Global Consumer Bank's fraud fusion center. Prior to this role, Dant served as the digital forensics program manager for Citi's security and investigative services cyber Investigations group. Before joining Citi, Dant served 12 years with the United States Secret Service in a variety of roles.