Ethics & Technology: The Disconnect
Deloitte's Keith Darcy on How to Improve Ethics and Compliance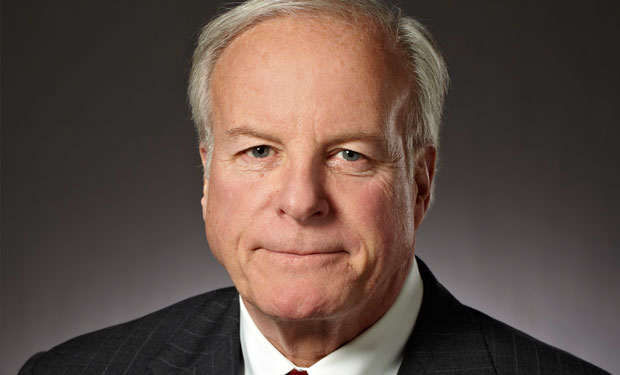 Technology is the biggest challenge to ethics and compliance in organizations today, says Deloitte's Keith Darcy. "We have the capacity to do things before we ever consider the ethical consequences ..."
From mobile devices and social media to big data and analytics, individuals and organizations have unprecedented access to critical information. But how they choose to access, store and share that information - that's the great ethical challenge, says Darcy, who has just been appointed senior adviser to consultant Deloitte's Governance, Regulatory and Risk Strategies enterprise compliance practice.
"At what point are we doing market intelligence or competitive research before it translates into corporate espionage?" says Darcy, a corporate ethics professional and educator for more than 30 years. "These [activities] may not be illegal," Darcy says. "But as we know with technology, just because we can do them doesn't make them right."
Another ethics challenge for organizations: integrating the new Gen Y workforce, which has grown up on social media and mobile technologies and has a whole different set of values around privacy, security and information sharing.
"Gen Y is different. They live in a very transparent way. Their whole lives are out on Facebook in ways that none of us would have considered at any time in the past," Darcy says. And while this new workforce has to understand the ethical norms of the workplace, managers also need a greater understanding of Gen Y. "It's incumbent upon us ... to take the time to learn more about Gen Y and to try to build organizations that encourage them to come in and to work and live and create with us in ways that are positive and constructive."
In an interview about today's top ethics and compliance challenges, Darcy discusses:
How technology has changed the ethics landscape;
Today's biggest ethics and compliance gaps - and how to fill them;
How to teach ethics to young professionals entering the workforce.
Darcy is former executive director of the Ethics & Compliance Officer Association (ECOA), the largest association exclusively for ethics and compliance executives with more than 1,300 members across six continents. He has combined a 40-year career in the financial services industry with his profession as an educator and his long-term involvement in business ethics, corporate governance and organizational leadership. Since 1994 Darcy has been teaching Ethics and Leadership in the Executive Programs at The Wharton School, University of Pennsylvania.