Card Not Present Fraud , Enterprise Mobility Management / BYOD , Fraud Management & Cybercrime
EMV Update: The Rise of Mobile Payments
Vanderhoof on Why Contactless EMV Rollout Expected in Near Future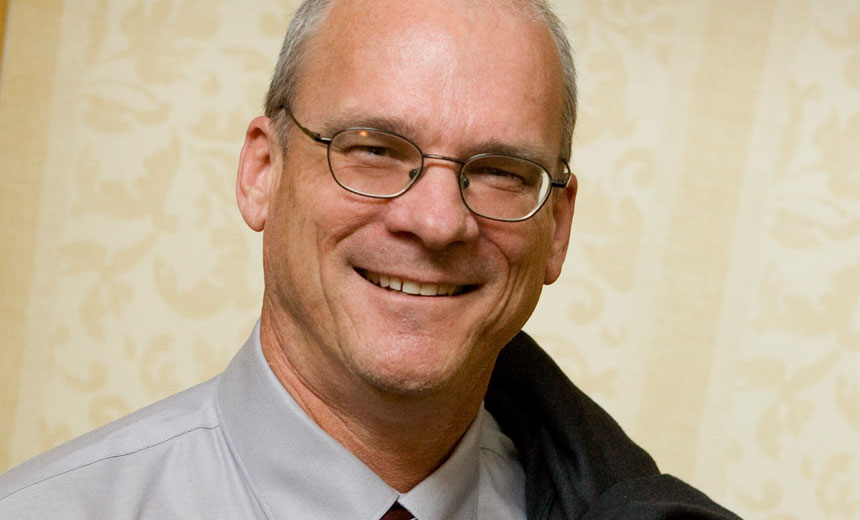 Because of the U.S. migration to EMV, 2016 is expected to be a watershed year for mobile payment adoption, says Randy Vanderhoof. He's executive director of the EMV Migration Forum, a cross-industry body focused on supporting EMV chip implementation technology and processes in the U.S.
But he warns that adoption of mobile payments will be slow, and says the industry should be more focused on the new types of mobile-payment applications that are hitting the market than on the number of consumers that readily adopt them.
"Payments historically do take time to catch on," says Vanderhoof during this interview with Information Security Media Group. "So we shouldn't be so concerned about the numbers at this time as we are about the number of applications coming into the market."
The migration to EMV has established the infrastructure for mobile payments, such as Apple Pay and others, he says. And the convenience that contactless, near-field communication mobile payments offer consumers will in time make mobile payments much more preferred than contact EMV chip card payments, Vanderhoof explains.
"The thought about mobile payments and even contactless cards prior to EMV was that it really wasn't much more convenient for the consumer to swipe their card rather than to tap their phone to make a transaction," he says. "But now that consumers are using their chip cards and are inserting them in the terminals and holding them there until the transaction is completed and then removing them, it does make a stronger case for the convenience and speed that mobile phones offer."
What's more, emerging mobile wallet technology is much more pervasive today than it was just a year ago, Vanderhoof adds.
"We're no longer looking at a single mobile device, or a single network operator supporting mobile wallets," he says. "We're starting to see the market mature with competitors to Apple Pay, Samsung Pay, Android Pay, entering the market with a much more diverse breadth of mobile devices that they support. And the combination of the new options that could bring more consumers into the mobile payments space, coupled with the mobile acceptance infrastructure now in place as a result of EMV, I think we're positioned really well to see mobile payments take off in 2016."
To push mobile payment adoption along, Vanderhoof says the issuance of contactless EMV chip cards and the deployment of point-of-sale that can accept contactless payments would be the next logical step.
"Now that we've gone through the initial wave of getting chip cards in the market, and chip-accepting terminals in the market, there's a lot of discussion around contactless and NFC [near-field communication], which is really a good sign, because we do have the acceptance infrastructure in place now to enable more contactless payments," he says. "I think there will be more consumers, who, once they've gotten familiar with the chip technology and inserting the card, are going to also be attracted to using a mobile phone or other means of simply tapping and paying, rather than the insertion process."
During this interview (link below picture), Vanderhoof also discusses:
The state of EMV adoption in the U.S.;
How authentication of EMV debit and credit transactions could evolve; and
Why more consumer education about the benefits of mobile payments is needed.
In addition to serving as director of the EMV Migration Forum, Vanderhoof also is executive director of the Smart Card Alliance, a multi-industry association of more than 180 member firms working to accelerate the widespread acceptance of smart card technology.