Card Not Present Fraud , Fraud Management & Cybercrime
EMV: Chargebacks Hitting Merchants of All Sizes
Merchant Advisory Group's Garner Describes the Impact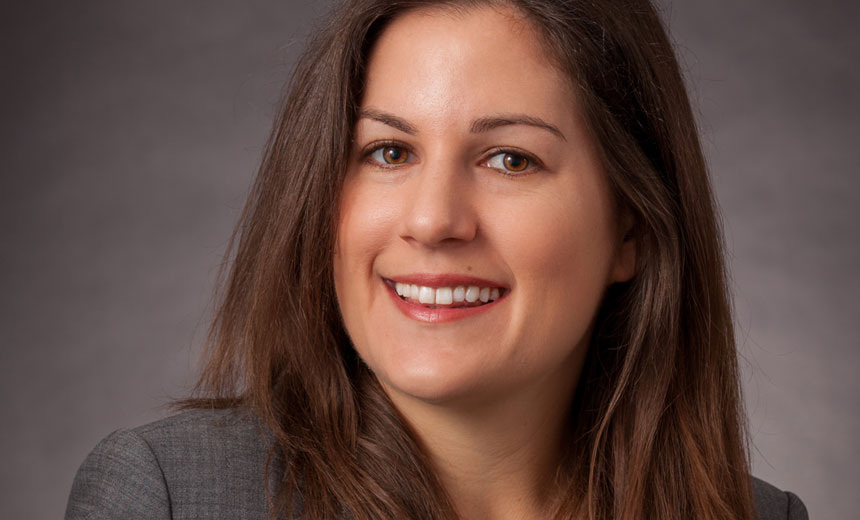 U.S. merchants of all sizes - not just smaller retailers - have seen significant increases in chargebacks in the wake of the Oct. 1, 2015, EMV fraud liability shift date, says Liz Garner, vice president of the Merchant Advisory Group, which represents large retailers.
In an in-depth interview with Information Security Media Group, Garner says chargebacks are running $10,000 to $15,000 per week for some smaller merchants to as much as $1 million a week for some of the largest merchants.
And those charges are largely unfair, she argues, because many merchants were not EMV-compliant by the liability shift date due to circumstances out of their control.
Most U.S. merchants had invested in and installed EMV-equipped point-of-sale terminals months before the October shift date, she contends. But because of software certification and installation backlogs, many U.S. retailers still are not ready to accept EMV transactions, and thus are being hit with the liability shift for fraud tied to the use of magnetic-stripe cards.
"Merchants aren't [EMV compliant] for lack of trying, but because of some of the challenges that the financial services industry faced in its ability to get some of these point-of-sale terminals certified - that's one of the pitfalls of inadequate timelines," Garner contends.
In the U.S., merchants had about four years to prepare for the shift to EMV according to the Visa roadmap, she says. In Canada, a nation with an economy one-tenth the size of the U.S., merchants had seven years to make the transition, she says. "So we are really dealing with a stack of cards against us."
Many merchants "are still waiting to get their terminals certified to accept EMV," she notes. "And while they wait on the payments industry to come around and do those certifications, they are being hit with very expensive chargebacks for counterfeit card fraud" (see EMV: Not Ready for Prime Time?).
During this interview (see audio player below photo), Garner also discusses:
The role the card brands and issuing banks should play in reducing chargebacks to merchants;
Why more transparency about the specific fraud-related reasons for chargebacks is needed; and
Why EMV transactions with PINS, rather than signatures, for autentication would significantly reduce fraud.
Gartner is vice president at the Merchant Advisory Group, which represents 85 of the country's leading retailers. Previously, she served as director of commerce and entrepreneurship at the National Restaurant Association, representing the restaurant industry before Congress and regulatory agencies about issues impacting restaurant and food service profitability and entrepreneurship. Garner's areas of expertise include retail and mobile payments, data security, privacy, emerging technologies, taxes and finance.