COVID-19 , Cyberwarfare / Nation-State Attacks , Fraud Management & Cybercrime
Election Campaign Security Revisited
Brigadier General (retired) Francis Taylor of US CyberDome on Impact of COVID-19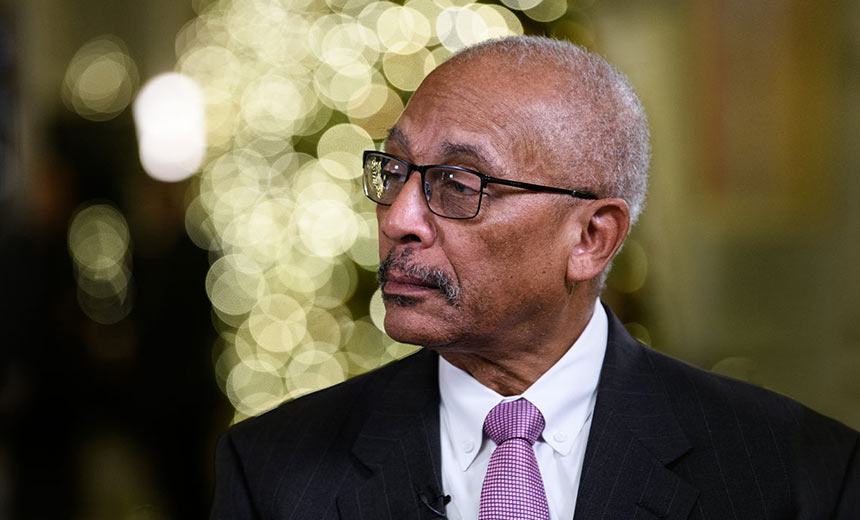 With the U.S. presidential election now seven months away, how have threats to the campaigns evolved, and what impact might be seen from COVID-19? Brigadier General (retired) Francis X. Taylor, a leader of the U.S. CyberDome election security effort, shares an update.
Taylor, who first spoke about campaign security with Information Security Media Group in December 2019, says the threat landscape is fortified by the impacts of the coronavirus.
"Our adversaries went to school on the 2016 elections, and they honed their skills in the 2018 elections," Taylor says. "And now they are poised to support one campaign or another in trying to produce the outcomes that they want to see in the elections."
In this interview (see audio link below photo), Taylor addresses:
The state of campaign security;
The potential impact of COVID-19 on elections;
The role of the new Political Campaign ISAO.
Taylor is president and CEO of FXTaylor Associates LLC. After he retired from active duty, Taylor was nominated and confirmed as U.S. ambassador at large and coordinator for counterterrorism (2001 to 2002) and assistant secretary of state for diplomatic security and director of the Office of Foreign Missions (2002 to 2005). He then became vice president and CSO for General Electric Co., managing security operations and crisis management globally until accepting the nomination as under secretary for intelligence and analysis for the Department of Homeland Security in April 2014. He also was a member of the U.S. Privacy and Civil Liberties Oversight Board from 2006 to 2010.