Information Sharing , Training & Security Leadership
DHS Tries to Entice Businesses to Share Cyberthreat Data
Assistant Secretary Andy Ozment Seeks to Assuage Concerns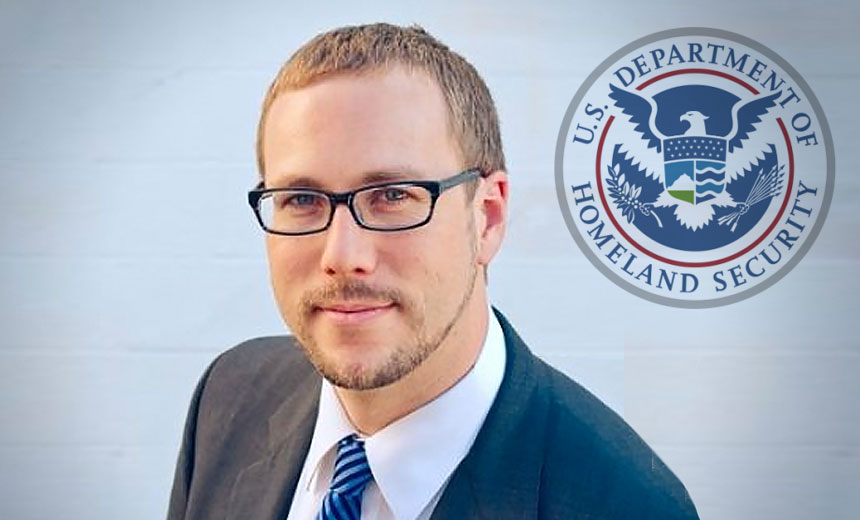 As the Department of Homeland Security finalizes plans to create a portal to facilitate the sharing of cyberthreat information between government and businesses, the Obama administration is courting the private sector to participate in the initiative, prompted by enactment of the Cybersecurity Act of 2015.
In this audio report (click on player beneath image to listen), hear Andy Ozment, assistant secretary of cybersecurity and communications in DHS's National Protection and Programs Directorate, try to assuage concerns raised by some business leaders who fear revealing corporate secrets by participating in information sharing.
"If you're uncomfortable, you can report to us; we right now have statutory protections that we can give you where that fact cannot be used for regulatory purposes, can't be accessed in civil litigation, can't be accessed in Freedom of Information Act requests," Ozment told a Wall Street Journal forum on Feb. 2. "We even anonymize [the shared threat data] internally."
Also in this audio report:
Michael Daniel, White House cybersecurity coordinator, describes information sharing as a foundational element in the government's ability to combat cyberthreats;
Samantha Burch, Healthcare Information and Management Systems Society senior director of congressional affairs, explains why information sharing will likely be a one-way street for many healthcare providers; and
Former National Security Agency Director Michael Hayden warns that the benefits of cyberthreat information sharing should not be overstated.
"We finally got the legislation passed; it is good news ... but it is a small step and it was years in coming," Hayden said at the recent Vail Global Energy Forum.