Governance & Risk Management , Incident & Breach Response , ISMG Security Report
Cybersecurity During the Era of Donald Trump
Special Report: Current, Former Federal Cyber Experts Assess Trump's CyberSec Agenda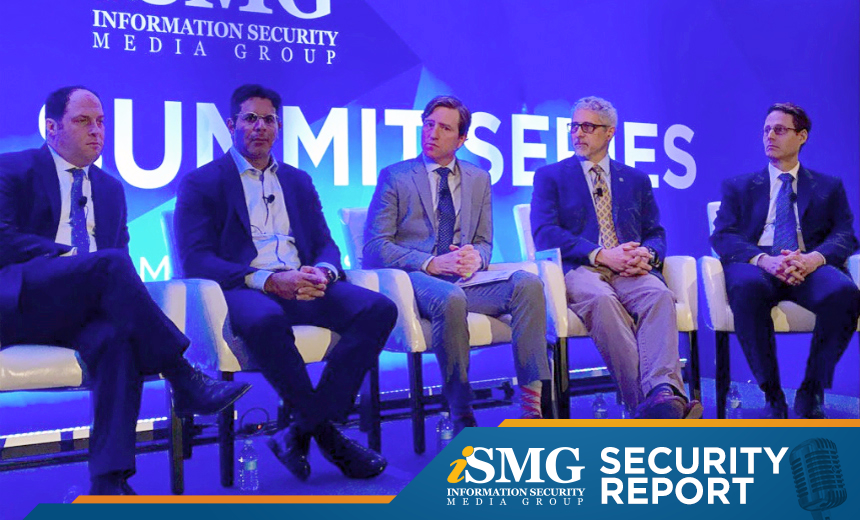 A special report on cybersecurity during the era of Donald Trump is featured in the latest edition of the ISMG Security Report.
In the Security Report, you'll hear (click on player beneath player to listen) excerpts from the May 16 keynote panel at Information Security Media Group's Breach Prevention Summit in Washington, featuring:
Christopher Krebs, special counsel to Homeland Security Secretary John Kelly, who joined the department earlier this year from Microsoft, where he served as director of cybersecurity policy. During the last two years of the George W. Bush administration, he served as a policy adviser at DHS.
Ari Schwartz, managing director of cybersecurity services and policy at the Venable law firm. He held senior cybersecurity policy positions at the Barack Obama White House, including special assistant to the president, and the Department of Commerce. Before joining the government, Schwartz was vice president and chief operating office at the advocacy group Center for Democracy and Technology.
Jeremy Grant, managing director at the security consultancy The Chertoff Group and former senior executive adviser for the National Strategy for Trusted Identities in Cyberspace, based at the National Institute of Standards and Technology.
Randy Sabett, special counsel focused on cybersecurity and privacy at the law firm Cooley. A former crypto-engineer at the National Security Agency, he served on the Commission for Cybersecurity for the 44th President.
Steven Chabinsky, global chair of data, privacy and cybersecurity at the law firm White & Case, and former deputy assistant director for cyber at the FBI. He served on Obama's Commission on Enhancing National Cybersecurity.
The ISMG Security Report appears on this and other ISMG websites on Tuesdays and Fridays. Check out our May 23 and May 26 reports that respectively analyze an investigation into security failures associated with voice biometric access to HSBC's telephone banking service and DHS Secretary John Kelly's congressional testimony on how DHS led government efforts to mitigate the WannaCry ransomware attacks.
The next ISMG Security Report will be posted on Friday, June 2.
Theme music for the ISMG Security Report is by Ithaca Audio under a Creative Commons license.