Finance & Banking , Fraud Management & Cybercrime , Industry Specific
A Collaborative Approach to Mitigating Cyberthreats
Specialists at Booz Allen Hamilton Describe Fraud-Fighting Challenges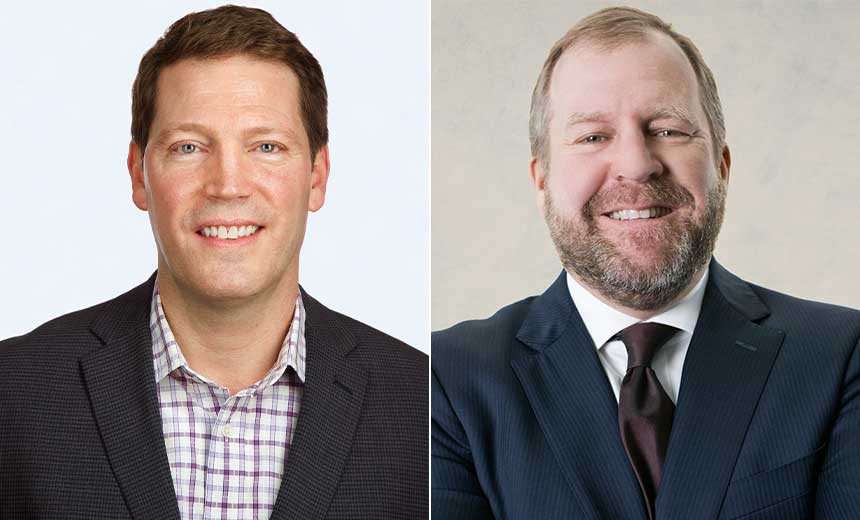 Banks need to work toward improving collaboration between their cybersecurity and fraud management departments to boost efforts to mitigate cyberthreats, say Scott Walters and Eric Reddel of the consultancy Booz Allen Hamilton.
"What we have found traditionally is that the fraud and cyber groups have acted in a very independent manner," Reddel says in an interview with Information Security Media Group. "We've actually seen instances where the two teams are fighting the same threat actor, not knowing that they are focusing on a common enemy."
So-called "fusion centers" can play a role in improving collaboration between fraud and security experts, the two consultants explain.
"We think the concept of a fusion center is really becoming more popular as an effective way to mitigate or address threats," Walters says.
The concept of a fusion center has already been put into practice at Mastercard.
In this interview (see audio link below photos), Reddel and Walters discuss:
Top cybersecurity concerns at banks for 2019;
Trends for bank investments in security technologies;
Why financial institutions are looking to fusion centers and other ways to spur collaboration among anti-fraud and cybersecurity teams.
Walters is vice president of financial services at Booz Allen Hamilton. With more than 20 years of experience providing professional services to the financial community, his areas of expertise include capital markets, technology transformation, cybersecurity and business development.
Reddel is a principal and leader in Booz Allen's commercial cyber defense practice. He has over 20 years of specialized experience in the financial services and government domains. In addition to his expertise in designing, delivering and managing large-scale, mission-critical security systems and programs, he has focused extensively on the operational dimension of cybersecurity.