CBA: Retailer Security Needs Oversight
Pommerehn to Address Fraud Trends at Upcoming Summit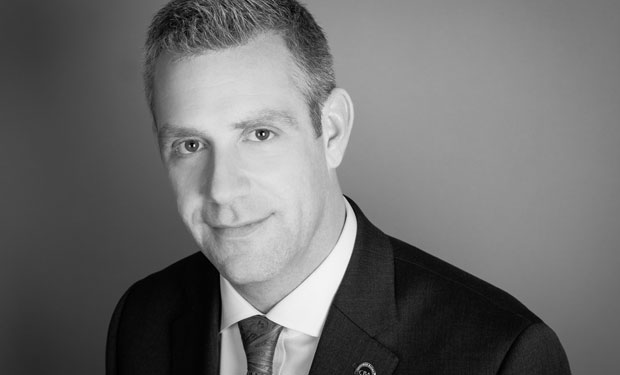 Banking institutions and retailers are working to enhance cybersecurity collaboration, but the Consumer Bankers Association wants more regulatory oversight of merchants, says the CBA's David Pommerehn, a speaker at the upcoming Fraud Summit San Francisco.
Pommerehn will speak about the latest card fraud trends and the industry's push to adopt chip card technology that conforms to the Europay, MasterCard, Visa standard at Information Security Media Group's April 29 Fraud Summit. He serves as senior counsel and assistant vice president of the CBA, an association compromising 58 banks and credit unions.
The vast majority of breaches that expose sensitive consumer data occur at retailers, not banking institutions, Pommerhen points out in an interview with ISMG. And until more regulatory oversight is mandated for merchants, card compromises will continue, he contends, because the retail industry has little incentive to change.
Banks and credit unions continue to pay "the lion's share" of costs, such as card reissuance and reimbursement of consumer accounts for fraud losses, he says. "While the consumer can walk away and feel secure, banking institutions are often the ones covering the costs," Pommerehn says. "There are a lot of players in the payments ecosystem," and some of the liability and responsibility for losses linked to breaches should be shared, he argues.
Back in February, Pommerehn said the Target Corp. breach alone had already cost CBA member institutions more than $170 million (See: Target Breach: The Cost to Banks).
During this interview, Pommerehn previews his Summit presentation and addresses:
Collaborative partnerships being forged between banking and retail associations to thwart cybercrime;
Why a national data breach notification law will benefit retailers and banking institutions;
Questions card issuers should be asking now before they jump on the EMV bandwagon.
Pommerehn's expertise covers a wide range of legal, legislative and regulatory issues associated with consumer financial services. At the CBA, he focuses on deposits and payment issues, as well as small business banking issues. Before joining the CBA in 2008, he served as a defense attorney for the state of Maryland and as counsel to several not-for-profit financial services companies.